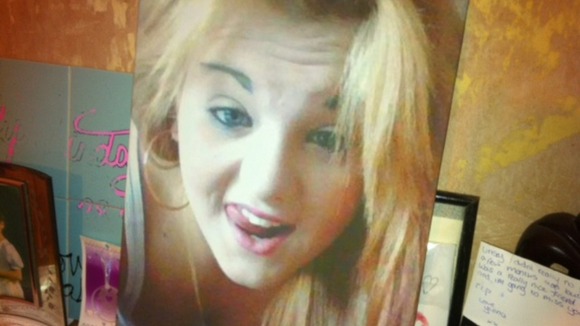 The family of a teenage girl killed by a tram say they want the crossing where their daughter was hit to be closed. Thirteen-year-old Lindsey Inger died after being struck on pedestrian crossing in Nottinghamshire last week.
Her foster mother Marlene Starling says Lindsey's death has left them devastated and she is demanding the crossing be shut until a safety review is carried out.
It is just under a week since Lindsey Inger died at a pedestrian level crossing near Bestwood Village in Nottinghamshire. The teenager was crossing with a group of friends in the early evening when she was struck by a tram. Her friend Carri was with her at the time.
"Me and Paige were holding her hand and as me and Paige walked off, al you know is Lindsey is just gone out of our hands.

"I can't remember anything else after that."
– Carri Leanne Walters

After being treated by paramedics at the scene, Lindsey was rushed to hospital were she later died.

Understandably her death has left her family devastated. Today they described her as a bright star. Always happy, singing and dancing. Always ready to put others before herself.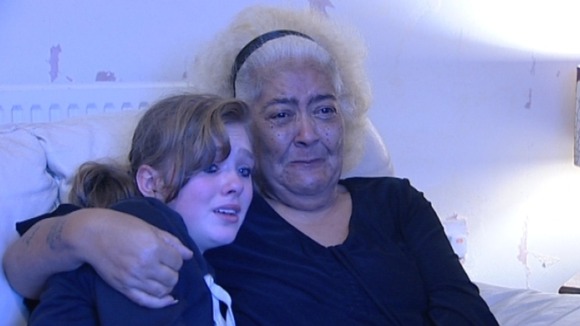 "Everybody just loved her, she was perfect, she was a diamond and now she's gone."
– Marlene Starling
"From a baby she's always been with us when we're partying and that, it's just not going to be the same without her."
– Uncle, Darren Gary Inger

Lindsey is not the first person to be killed at this pedestrian crossing. Four years ago Jean Hoggart and her grandson Michael were killed after being hit by a train. Since then Network Rail say they have implemented several safety recommendations at the site.

Nottingham Express Transit have also launched an investigation into this latest tragedy. But Lindsey's family are now calling for the crossing to be closed until a safety review has been carried out.
"I just want them to close it before some other kiddy or anybody goes on that line and somebody's got to go and knock on their parent's door to say that the same thing has happened to their loved ones like it's happened to us."
– Marlene Starling
"There's too many lives gone just for the sake of a bridge."
– Uncle, Darren Gary Inger

Since Lindsey's death hundreds of flowers and messages of condolence have been placed at the scene.

Dozens of sympathy cards have also been sent to her home. On the day she was killed Lindsey had been planning to put up the Christmas decorations. For her family any thoughts of festive celebrations died with her.
"I just don't want a Christmas, there can't be a Christmas without Lindsey, there can't be."