Interest from around the world as 500 antique dolls go on sale
All boxed up and ready to be sold to the highest bidder, a collection of yesteryear toys, including more than 500 dolls, and clothing, has been attracting interest from around the world.
But today members of the public were doing their best to spot a bargain before the start of the auction tomorrow.
"There's going to be a lot of telephone and online bidding. There's a Russian museum of dolls which is interested. A friend of mine, the professor costime at Chicago University is going to be bidding for some of the authentic items."
– Srah Chadd, The Museum of Dolls and Bygone Childhood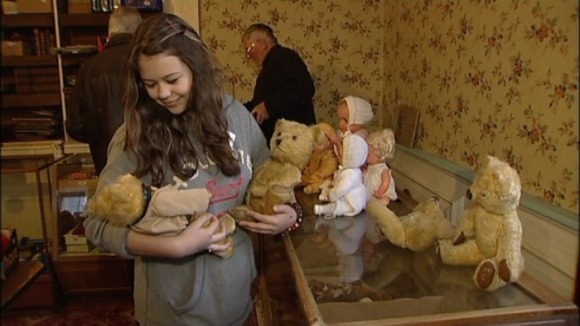 The collection is the life work of Vina Cooke. It has been on display at the Museum of Dolls and Bygone Childhood here in four rooms of the family home at the Old Rectory in Cromwell in Nottinghamshire for 20 years. Mrs Cooke, who died last year, began collecting when she herself was just a little girl.
"Mother made her a doll in the war days out of an old sock and from then on she wanted dolls all the time, collecting and making them all her life."
– Iris Shepley, Vina's sister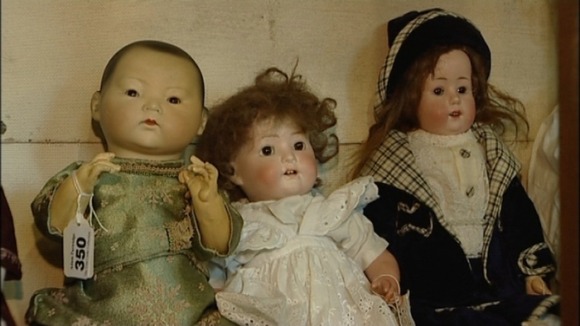 "I've been searching for my teddy bear but unfortunately he's been put in one of the lots but I still haven't found him because there's that much stuff."
– Peter Cooke, Vina's son

Taking the decision to sell has been a difficult one for the family and for Mrs Cooke's husband Charles who now wants to set up a smaller museum in a smaller premise.
"I thought by about a couple of weeks ago I'd fully decided but now I'm looking at certain things and thinking should I have or shouldn't I?"
– Charles Chambers, Vina's husband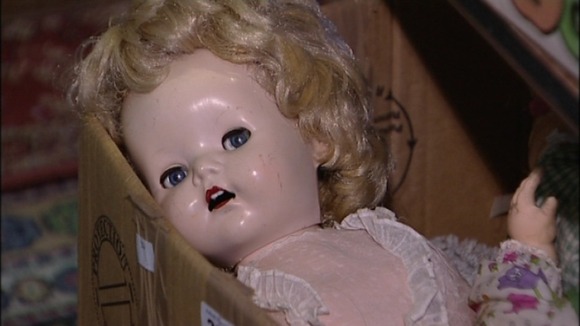 "It's not a sad day it's a happy day the fact that what she collected and what she stood for is still here for people to enjoy."
– Catherine Elliott, Vina's daughter

As well as her love for toys and dolls, Vina also had a passion for clothing and costumes. This high society wedding dress for example is around 100 hundred years old, it's lot number one and could fetch several hundred pounds.

In total the collection has been valued up to £70,000 And after this week's Royal baby news, this doll of none other baby Prince William must surely ha ve great expectations attached to its price tag.