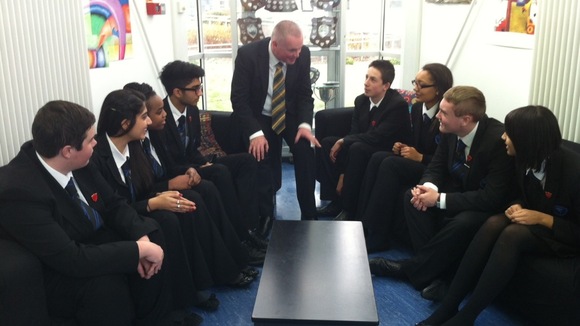 A school in Birmingham has moved from the bottom 1 percent to the top 1 percent of schools nationally in just 5 years.
Perry Beeches Academy's remarkable turnaround was measured by looking at the progress of pupils during their time at the school.
Five years ago, Perry Beeches was a school in crisis. Since then, things have changed dramatically.
A new head teacher bought a new ethos to the school - trying to bring closer relationships between pupils and teachers.
As a result, Perry Beeches is now sitting at the top of school tables.
"I appear on the gate every morning. I check that uniform is perfect. Every child has a passport which is like a school diary- with their homework and a rewards system in there. We find lots of examples of excellent practice from young people; brilliant classwork, brilliant homework.. we share that with everybody. And we say this is what's expected."
– Headteacher Liam Nolan

Results have improved too. Five years ago just 21 percent of pupils achieved 5 A* to C's, including maths and english. Last year it was 77%.

This year's year 11s are hoping to continue the trend.

Headteacher Liam Nolan has been offered jobs nationally but has made a commitment to stay in Birmingham and replicate his success.