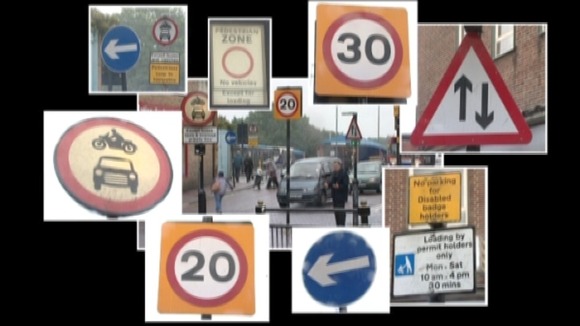 Thousands of traffic signs are being brought down across the country as part of a Government drive to rid our streets of clutter.
Derbyshire MP and Transport Secretary Patrick McLoughlin is today writing to councils to urge them to continue getting rid of confusing road signs. He also unveiled a new document called 'Reducing Sign Clutter' that provides guidance to local authorities on how to remove unnecessary traffic signs as cost-effectively as possible.
There are too many unnecessary signs blotting the landscapes of our towns and cities. That is why I have published new guidance, to help encourage local authorities to make old, confusing and ugly signs a thing of the past.
– Patrick Mcloughlin, transport secretary

In London alone, 8,000 repeater signs and 4,000 poles have been ripped out across the capital - stretching to almost two and a half miles if laid out side by side.
Individual signs may be added with the best intentions but before long can sprout into a forest of clutter that degrades our countryside and distracts drivers. Rather than being hectored by health and safety signs alerting of any possible risk, people driving on rural roads should be encouraged to expect to share minor rural roads with a range of other road users.
– Shaun Spiers, Chief Executive of Campaign to Protect Rural England

The new traffic signs advisory document also encourages authorities to think about:
Improving the streetscape by identifying and removing unnecessary, damaged and worn-out signs.
Helping to ensure signs are provided only where they are needed.
Minimising the environmental impact, particularly in rural settings.
Reducing costs of signs, maintenance and energy.