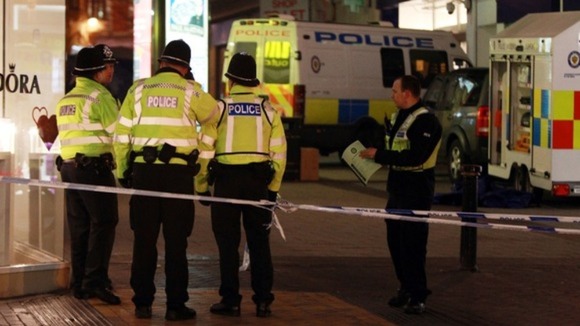 Two men who died after being stabbed in Birmingham yesterday may have been homeless.
Police have confirmed they are investigating whether one of the two victims was a Big Issue seller. Reports suggest the seller did not have a licence.
"One line of inquiry is that the victims were people who frequented the city centre.

"Another line of inquiry is that one may have worked as a Big Issue seller."
– West Midlands Police spokesperson

It happened in front of hundreds of people just before 18.00 last night.

Police have identified the men but their details are not being released at this stage. Officers have also confirmed the men were in their 30s, after initial reports suggested they were in their 40s. Post-mortem examinations are due to take place later today.

One of the men is understood to have been stabbed outside the Sainsbury's store on Martineau Place, and the second was found slumped near Boots in Union Street. Both were given first aid but later pronounced dead at the scene.
"If it's who I think it is they've been around here for a while.

"They were homeless and two lovely men. One of them had a dog called Scooby who I used to bring titbits for. I can't believe they're both dead."
– Anonymous stallowner near stabbing scene

Shortly after the double fatal stabbing, a 23-year-old man was arrested in New Street, near the Odeon cinema, and is currently in custody. It is not known whether he was also homeless.

A number of witnesses have already contacted the police with information but police have today re-appealed for anyone who may have been in the area at the time to come forward by calling them on 101 or via Crimestoppers.
"There are potentially hundreds of witnesses either people who saw the stabbings or the offender leaving the scene, and I'd urged people to get in touch immediately - they could have vital information."
– Inspector David Keen, West Midlands Police

Extra patrols will be taking place in the city centre throughout the weekend.