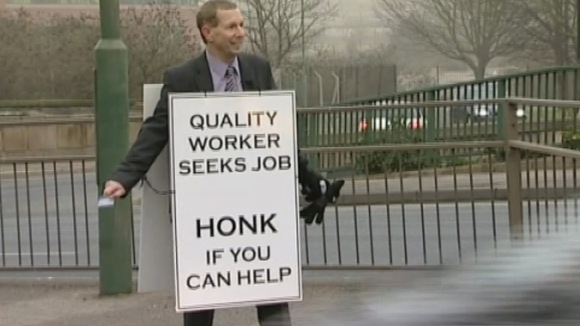 An unemployed businessman and former civil servant has used his initiative and taken to the streets of Keyworth, Nottinghamshire, armed with a sandwich board in hope of being noticed by a future employer.
Martin Bailey has spent every rush hour for the last seven days wearing a sandwich board, which reads, 'Quality worker seeks job – honk if you can help.'
"I don't want to be unemployed. I thought I would show my initiative, get up first thing in the morning in the cold and get myself out there."
– Martin Bailey, Jobseeker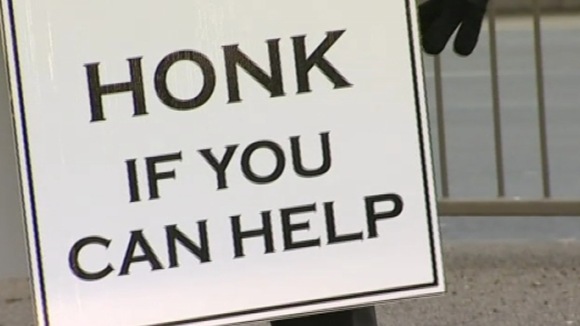 Martin decided to spend his redundancy money from the civil service on a fancy dress shop, which fell victim to the recession as sales figures plummeted.
Despite a rise in employment across the UK, over eight per cent of Midlanders are still unemployed – a figure higher than the national average.