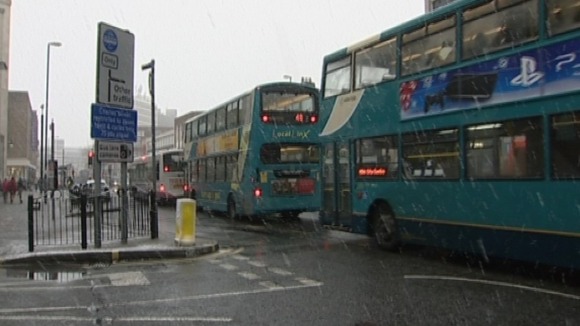 A local authority which raised almost half a million pounds by fining motorists who strayed into bus lanes could introduce more cameras to penalise drivers who ignore the warning the signs.
Leicester City Council is to decide whether the cameras actually deter people from entering the lanes. The City Mayor Sir Peter Soulsby told ITV news the scheme isn't a licence to print money - he believes it's greatly improved the reliabilty of bus services.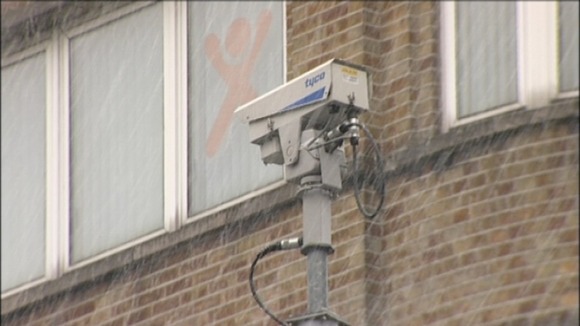 Along Charles Street in Leicester there are quite a few cameras looking down, if any crime is committed the chances are it will be recorded, stray into a bus lane and the chances are that will will be recorded and the driver fined.
Between July and October last year 20,000 motorists were caught on Charles Street and nearby Causeway Lane. That generated almost £450,000 for the council, it is now considering adding more cameras in Rutland Street and Elsdon Road.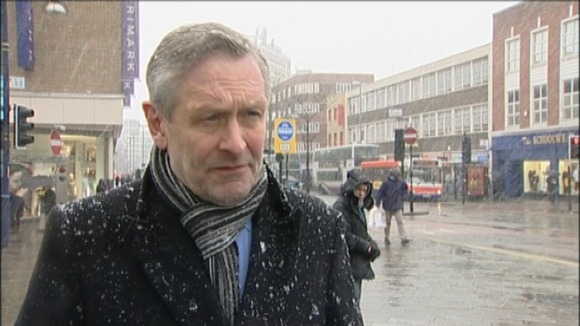 The two bus only areas we've introduced so far have been very successful indeed and they have very much improved. The busier the buses to get through then of course as a result of that the punctuality and reliability of the service [is improved].

"I'm looking for some advice from the council scrutiny committee as to whether it does make sense to go on and do these other areas or indeed whether we've already achieved the major benefit by doing these two areas."
– Sir Peter Soulsby City Mayor

There are those who are for and against cameras policing our bus lanes but everyone who ITV News Central spoke to were united.

The fines range from £30 to £90 the council says claims that drivers are being used as a 'cash-cow' are simply unfair and untrue they say all the money generated from the cameras is put to good use.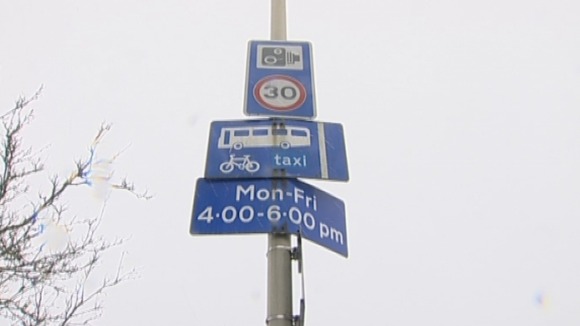 "It enables us to use subsidised transport for the elderly and for those with disabilities and enables us also to introduce more schemes in the city that provide good quality public transport at prices that people can afford."
– Sir Peter Soulsby City Mayor

The council's scrutiny commission will discuss whether cameras actually deter drivers from venturing into bus lanes on January 23rd.