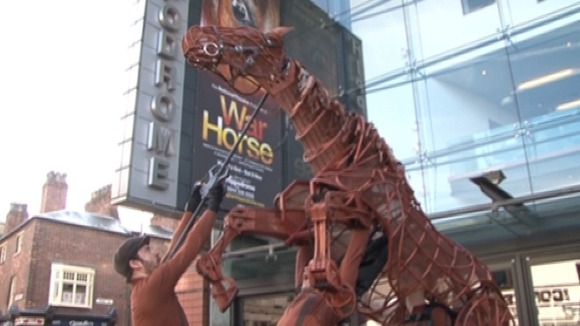 It's been a successful book, film and a sell-out theatre production at the West End. Now the stage show of War Horse is coming to Birmingham.
The story of the First World War told through the eyes of a horse has captured the hearts of audiences across the globe. But what's made the stage show stand out is its unique use of puppetry.
It's a tale of courage, loyalty and friendship between a boy and his horse. Set in the First World War, the stage show of War Horse has been watched world wide by nearly three million people.
And today the star of the show Joey showed his delight at bringing the national theatre production to the Birmingham Hippodrome.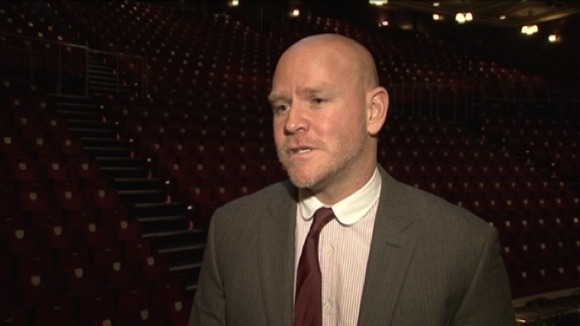 War Horse is a really extraordinary piece of theatre, I think audiences won't ever see anything quite like it. It's a very beautiful piece of theatre and we've been very fortunate to do War Horse on Broadway and it has now been running in the West End for five years. But for me the most exciting thing of all will be bringing it here, back to the Hippodrome.
– CHRIS HARPER National Theatre Producer

The horses are all life size puppets hand-crafted from cane by a South African company. The puppeteers go through intensive training to make the horses in the show come alive.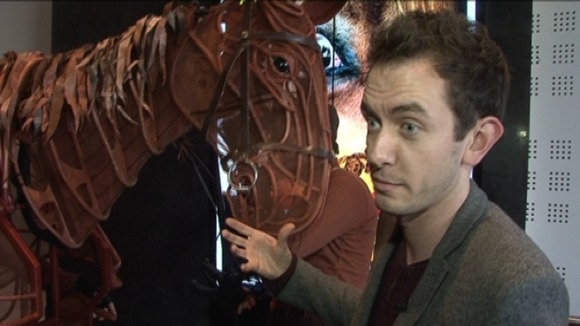 "We train our puppeteers and study real horse behaviour a lot to get a level of naturalism in the puppet. Even when the horse is relaxed you'll still see it breathing, you'll see it looking, listening it's the tiny tiny details and we encourage the different teams of puppeteers to find their personality for their horse because even when we've gone to meet real horses the owners have said how life-like they are."
– TOBY OLIE Associate Puppetry Director

It takes three puppeteers to make Joey as life-like as possible to the extent he can even gallop across the stage with a rider.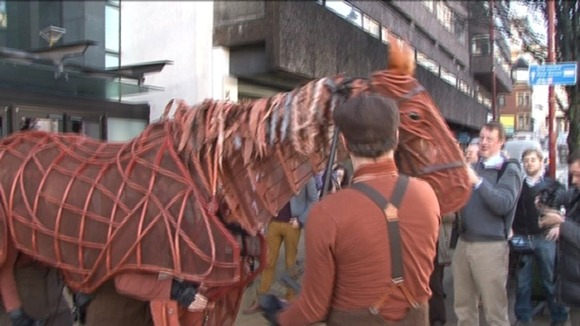 "What they do is take an audience on a journey of imagination I think we don't hide anything you can see the puppeteers. It allows the audience to dream and imagine so you go on a journey with the horses and you know it's epic theatre for sure."
– CHRIS HARPER National Theatre Producer

The show will run for four weeks at the Hippodrome from October 16th and according to producers promises to be just as inspiring heart-warming as the West End production.