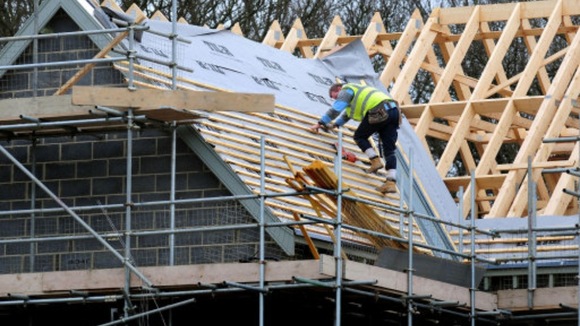 The East Midlands construction industry will remain in recession - that's according to a report out today by the Construction Skills Network (CSN).
Figures show the region suffered an 11% fall in output in 2012. The report also shows that the outlook will continue to be discouraging until 2017, when moderate growth in construction is set to return.
According to CSN figures, the East Midlands construction industry will see an average decline in output of 0.4% per year between now and 2017.
Construction employment levels in the region will also shrink, at a rate of 1.1% per year between now and 2017.
Although the figures are disappointing for the region's construction industry, there are some predicted growth areas. Private housing in the region is expected to see an output increase of 3% per year and industrial work an average annual increase of 1.2%.
Unfortunately all of these factors have had severe consequences for the construction industry in the East Midlands, with the CSN predicting further contractions in growth and employment over the next five years. With this in mind, we are doing all we can to work with construction employers to add value during these tough times, as this will hopefully lead to further growth on a local and national level.
– Catherine Bullough, Sector Strategy Manager for CITB-ConstructionSkills in the East Midlands