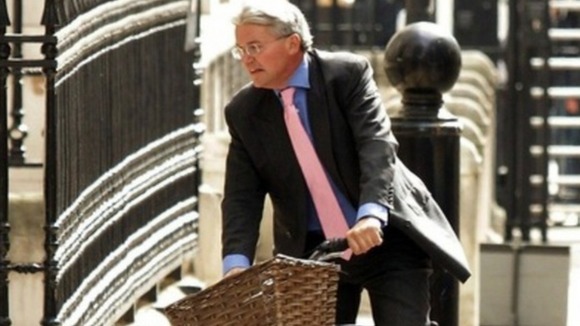 According to MPs the Prime Minister picked the wrong person to root out what had really gone on at the gates of Downing Street last year, following accusations that the Sutton Coldfield MP and government Chief Whip Andrew Mitchell had insulted police officers by calling them 'plebs'.
The man David Cameron put in charge was his Cabinet Secretary Sir Jeremy Heywood who gave evidence to the Commons Public Administration Committee earlier this month as part of their inquiry into what lessons could be learned from the handling of 'plebgate'.
Criticising Mr Cameron's decision, MPs say the correct person to carry out investigations into alleged ministerial misconduct is the Prime Minister's own advisor on such matters - Sir Alex Allan .
Of the decision to use Sir Jeremy, the report concludes:
"His role is limited; there is already intense pressure on his time and attention; and his role as impartial investigator may conflict with his primary role, which is to support the daily work of the Prime Minister and the government as a whole'.
– Report into Andrew Mitchell investigation

The MPs say Sir Jeremy's investigation did not search widely enough into the events. He was called in after 'discrepancies' emerged in email accounts of that night from a man claiming he was a passer-by when in fact he was a serving police officer not present on the night.

Two men have been arrested as a further Metropolitan Police inquiry into the affair continues.

Andrew Mitchell resigned his government post as the pressure on him intensified. He has always insisted he did not call police plebs and says CCTV evidence on the night supports his view.

The MPs report questions the procedure adopted by Sir Jeremy concluding:
The Cabinet Secretary attempted to investigate this matter but failed to resolve or even to investigate the questions arising from the discrepancies in the accounts of the event, or to advise the Prime Minister that they required further investigation.
The government has three months to respond to the report's findings.