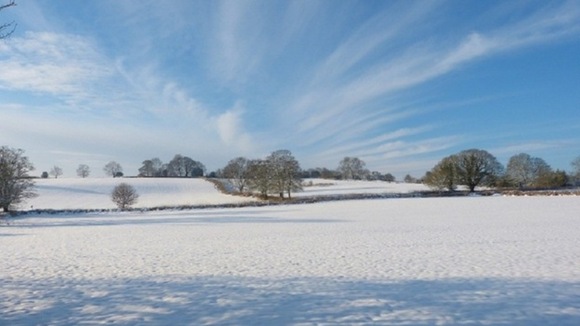 A final fall of heavy snow will sweep across the country today, ahead of flooding fears over the weekend.
The worst of the snow is expected to hit the Midlands.
The Met Office has 12 amber warnings in place from the Midlands up to central England, urging the public to be prepared for likely disruption caused by the heavy snow.
It warned that strong winds will also lead to drifting and blizzard-like conditions, particularly over higher level roads in the north.
The AA said it was gearing up for a busy day today.
It's difficult for forecasters to know the extent of the snowfall, so check the local weather and traffic reports before heading out and be prepared for possible disruption. Take extra care, particularly on higher ground, and allow extra time for your journey.
– AA head of special operations Darron Burness

The Environment Agency has warned of the risk of minor localised flooding in some areas due to the rapid thaw.
A combination of rain and snow melt over the weekend will increase the risk of flooding, especially in south west England, Wales, the West Midlands and northern England.
– Flood risk manager Phil Rothwell