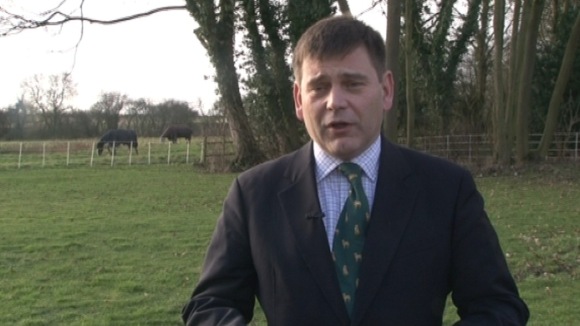 The conservative MP for North West Leicestershire is opposing the controversial HS2 rail line.
Andrew Bridgen's announcement comes a day before Phase Two of the route is made public.
Mr Bridgen believes that his constituencies will "have no gain from HS2, and will be horrified by the route".
The 225mph passenger train is one of the coalition's priority projects.
"I think tomorrow's announcement will be tremendously unpopular. It's going to cause a great deal of fear and anxiety.

"I'm for economic growth, but this may stifle £450 million investment in the private sector in North West Leicestershire.
– Andrew Bridgen, MP for North West Leicestershire