Campaign to stub out counterfeit tobacco in Nottingham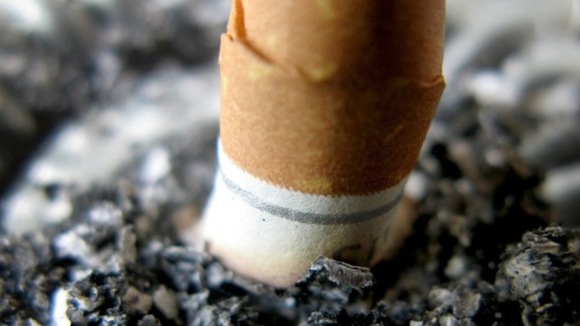 A campaign to crack down on people selling counterfeit tobacco is gathering pace, as the focus moves to targeting workplaces in Nottingham.
Since the campaign began last June, almost 44,000 cigarettes and 11 kilograms of rolling tobacco have been seized from private and retail premises.
The campaign is being carried out by Nottingham's Trading Standards, who have received over 70 phone calls from the public, which has led to the issuing of 24 search warrants.
The sale of illegal tobacco is not a victimless crime like some people may think. This type of trading can have a negative impact on Nottingham's retailers who are working within the law.

The use of illicit tobacco can also have even greater health risks as the products are not produced in a regulated environment and their ingredients are often unknown.
– Alex Norris, Portfolio Holder for Community Safety

Organisations including Trading Standards, NHS Nottingham City and New Leaf are working towards bringing down smoking rates in Nottingham.
Twenty eight per cent of people in Nottingham city currently smoke which is significantly higher than the national average – and we have set a challenging target to reduce this to 20% by 2020.

The ongoing success of the Fake tobacco campaign can help us towards achieving this aim.
– Lisa Hoole, Public Health Manager for Nottingham City