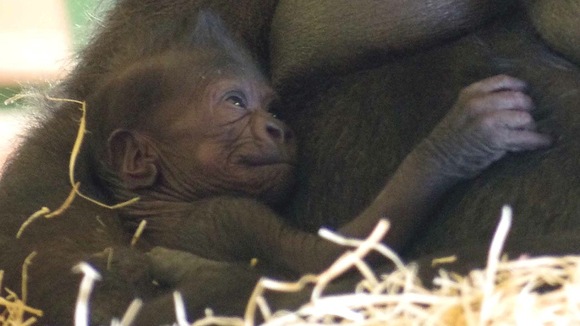 Twycross Zoo has today announced the safe birth of a healthy baby western lowland gorilla – a species considered critically endangered.
The baby gorilla, which is yet to be named, is said to be doing very well and the mother, Ozala, remains healthy after a stress-fress birth.
Ozala is a confident, attentive mother and is taking great care of her baby.

The baby's father, our silverback Oumbie, is gentle but protective and is showing a lot of interest in the infant. On the day of the baby's birth he was very inquisitive, sitting beside Ozala and putting his face right up to the baby to smell it.
– Charlotte Macdonald, Curator of Living Collections at the zoo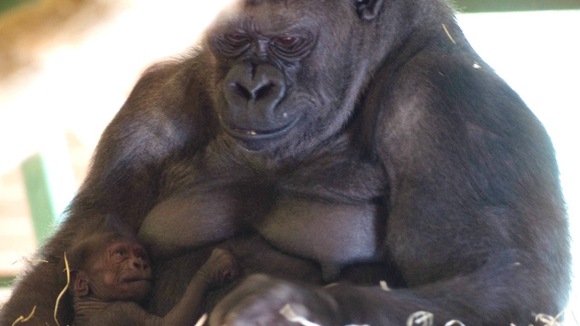 Listed as 'Critically Endangered' on the IUCN Redlist of Threatened Species there is estimated to be fewer than 100,000 western lowland gorillas left in the wild, bringing the species dangerously close to extinction.
Hunting, habitat loss and the Ebola virus are just some of the reasons the species may cease to exist in the wild in the years to come, which makes this birth extra special.