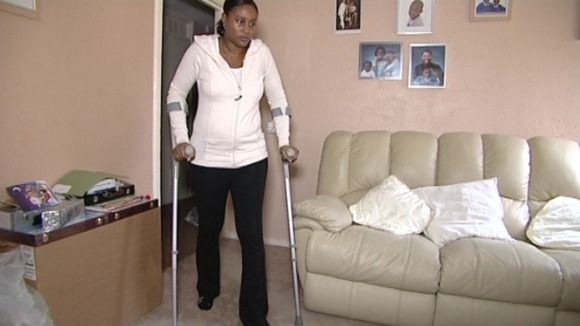 A young mother left partially paralysed after a hospital blunder has been awarded a multi-million pound compensation payment. It follows a six year wait for Hazel Spence, who was left unable to walk unaided.
The hospital involved has apologised saying it was right that she should receive the money.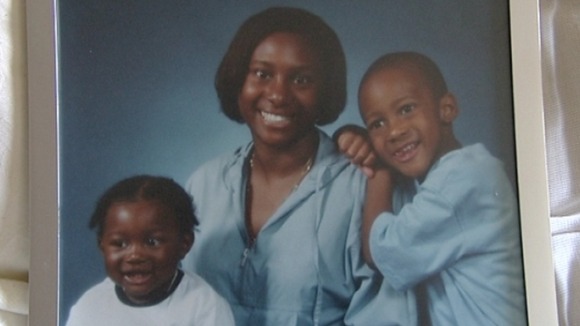 Hazel Spence was 29 when she went into Birmingham's Queen Elizabeth Hospital in 2006 to have a benign cyst removed between her shoulder blades. She was a successful beauty therapist, she owned her own home and had two young sons.
The operation went well and following normal procedure a tube was put into her lower back to remove excess fluid. Two days later, a junior doctor tried to flush the tube because he thought it wasn't draining properly.
"He flushed it twice and then when I told him the pain was still there he called for the forceps and he gripped the drain and yanked it and I felt something had ripped out of my back and I screamed out and told him to stop."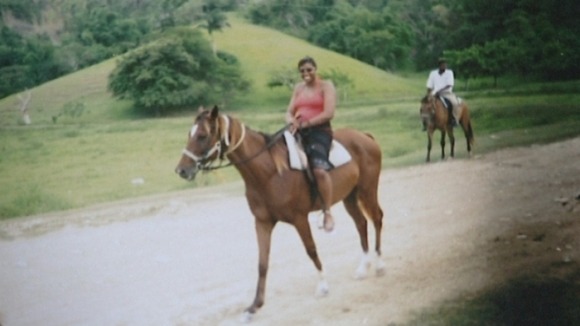 Within days Hazel her legs went numb, she could not walk and lost bladder and bowel control. An MRI scan and further operation to assess her spine revealed the damage was permanent.
Her career was over, her home was repossessed and she now relies on crutches, a walking frame and a wheelchair. She also has to take more than a dozen tablets four times a day.
After a six year fight for compensation Hazel, now 35, has been awarded a multi-million pound settlement, which will provide her with the specialist care she and her family will need for the rest of her life.
This afternoon, in a statement to ITV News The University Hospitals Birmingham NHS Foundation Trust said:
"As a Trust we always strive to deliver the best quality care and in Ms Spence's case that was not achieved. For that we apologise"
– The University Hospitals Birmingham NHS Foundation Trust
"This case isn't all about the money, it's about ensuring patient safety. We need to ensure that this hospital learns from the mistakes and we need to ensure the NHS as a whole learns from this."
– Tim Deeming, Solicitor
"Young doctors should not be left to tamper with any drainage without somebody there. He was on his own, he didn't ask for a second opinion and did what he wanted to do and this is how it's left me."
Hazel says she takes every day at a time and while she's accepted she will never be able do the things she used to enjoy, she says she's glad she's still alive to see her sons grow up.