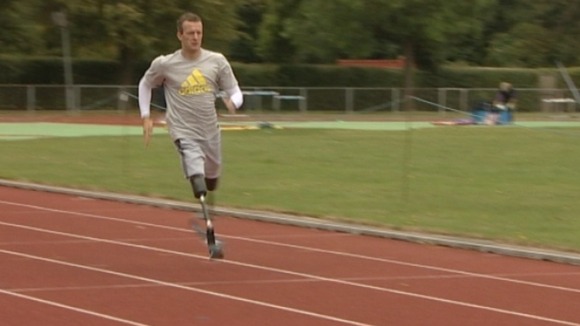 Paralympic champion Richard Whitehead from Nottinghamshire has become the patron of a bone cancer charity after one of his closest friends died from the disease.
The 200-metres gold medallist has agreed to become the first patron of Sarcoma UK.
Richard says it was his friend's memory which inspired him to victory at London 2012.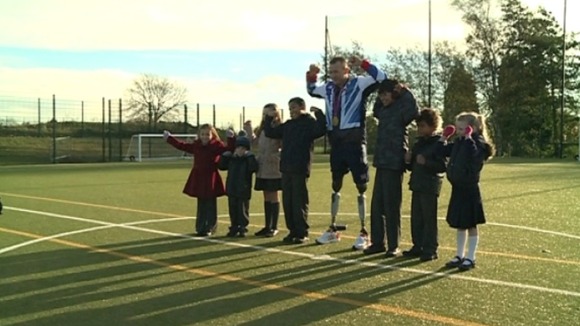 It's been a whirlwind few months for Richard Whitehead since the Paralympic games. He's become an MBE and there's been a succession of public appearances. Opening a new games pitch at a primary school near Nottingham. Now he is to become the patron of a national cancer charity.
"I know the importance of me doing that and using me in a positive way to engage people about the condition and hopefully raise a lot of money to support other suffers and other facilities that Sarcome UK offer."
– Richard Whitehead

Richard from Lowdham in Nottinghamshire was keen to help after the death seven years ago of his close friend Simon Mellows. Simon - a talented cricketer from Woodborough - had a rare type of bone cancer called sarcoma.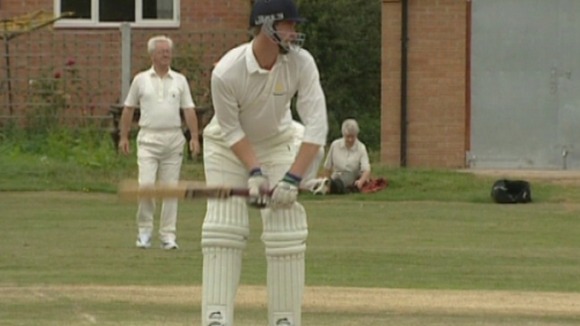 He had a leg amputated but carried on playing sport. It was Simon who encouraged Richard to take up running and continued to inspire him - all the way to the finishing line at London 2012.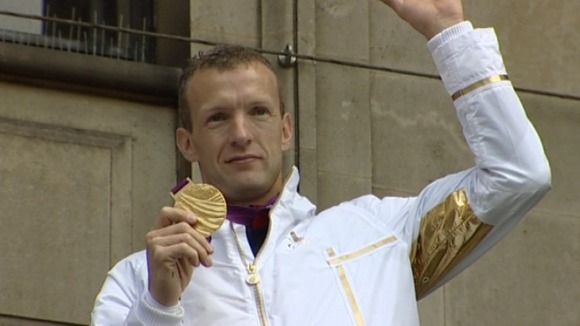 "For me he was a great ambassadour for sport, I played cricket with Simon at a high level, my 2012 experience and success, hopefully he was up there smiling down at me because I felt that support."
Simon Mellows' parents are delighted by Richard's involvement and say it would have meant a lot to their son.
"We're all very very proud that er, the inspiration that Simon has given Richard to achieve not in in his marathon running but also Paralympic Gold and MBE, what a wonderful legacy to leave."
– David Mellows, Simon Mellows' father

Richard Whitehead's now planning a major fund-raising challenge for Sarcoma UK. This summer, he will attempt to run from Land's End to John O' Groats.

Click here to find out more about the charity Sarcoma UK.