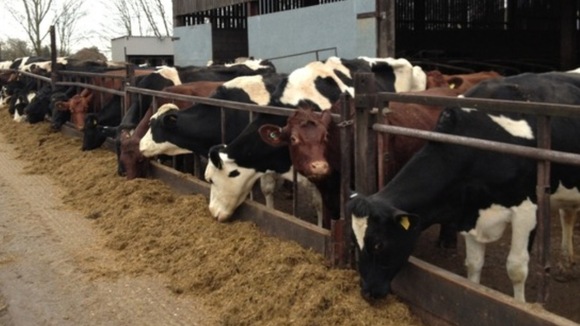 The principle union supporting those in the agricultural industry says dairy farmers are still not being paid enough money for their milk.
The NFU says the high cost of feed for cows is causing major problems in the industry at the moment, combined with the negative effects of the bad weather.
Michael Davenport, a dairy farmer based in Market Rasen, Lincolnshire, says he needs to be paid two pence a litre more for his milk 'to break even', or four pence a litre more to make a profit. Michael is one of many farmers who has diversified and now produces cheese at his farm to survive.
There are four supermarkets who are paying cost of production plus. The others are continuing to just tell the milk processors what they're paying, and that's not acceptable.

If they want their liquid milk they ought to be paying a fair price. The feed I have to buy for cattle has gone up by thirty pounds a tonne."
– Michael Davenport, Lincolnshire dairy farmer

The NFU says there were 19,000 dairy farms in England and Wales a decade ago. There are now 10,670 producers. 1,232 of those are based in the Midlands.

The farming union is calling for urgent action to be taken over the cost of milk, to ensure farmers are paid more to survive in the future.