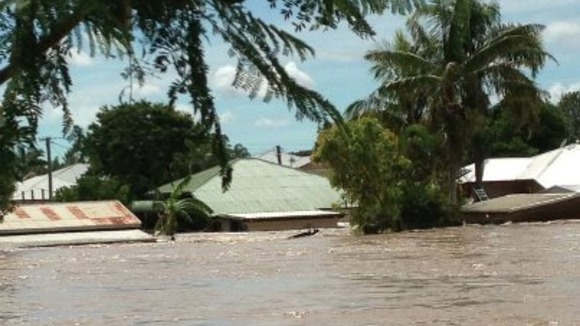 A father from Staffordshire says he's worried about his son's family, after floods swept through the region in Australia, where they now live.
Tim Dash, 24, moved from the Midlands to Queensland a few years ago. He has a fiance and a two-year-old son.
A severe flood hit their home town of Bundaberg last weekend, forcing them to evacuate.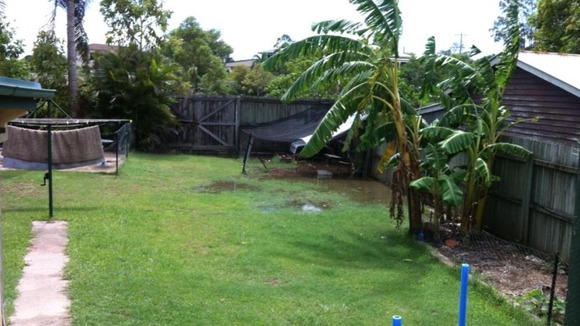 The family watched as flood water slowly began to rise, firstly as puddles in the back garden, then entering their home, before rising to the point that only the roof of the property was visible.
Tim and his family were then evacuated to a nearby centre, along with many others.
However, as the flooding worsened they were then evacuated again and had to take shelter in the home of a good samaritan.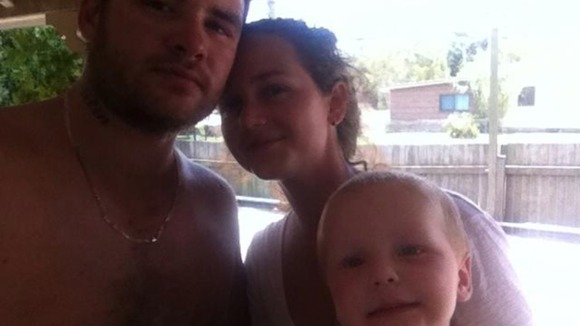 Tim's father, Brian Dash, who's a preacher, is setting up a fund for his family after 'they lost everything'.
As I gave my sermon on Sunday I didn't know whether my family were alive or dead. But I couldn't do anything I just had to carry on."
– Brian Dash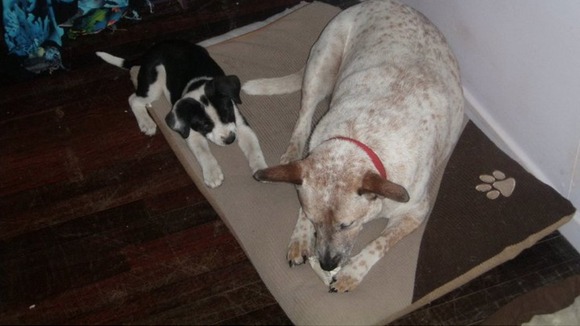 Tim has since managed to make contact with his family to let them know they are all safe.
He sent the following in an email to his family, describing how he saved the lives of his two dogs.
No clue what will happen yet, but we will get through this, I wasn't letting Peggy die, Charlie was fine and I swam to get Peggy to us and a big palm leaf swept our way.

I held that and put the dogs on itm and held the tree with the other hand and just shouted for help and waited, comforting the dogs.

Scary - but I was not gonna let any of us die.

No clue what will happen yet, but we will get through this."
– An email from Tim to his family in the UK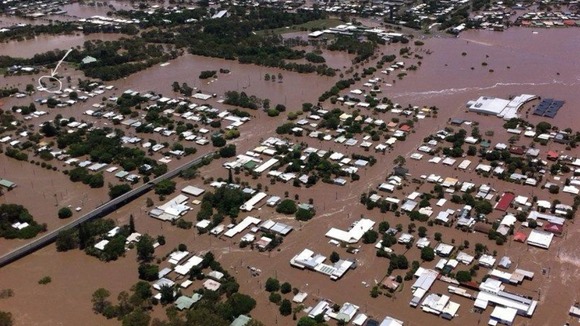 Ex-tropical cyclone Oswald has brought widespread flooding and strong winds to eastern Australia.
A swathe of Queensland has been battered by gales and tornadic winds, as torrential rain and thunderstorms swept in.
Bundaberg, which lies north of Brisbane, has seen the worst of the flooding so far, where the local Burnett river has burst its banks.
Evacuations are in effect around the Brisbane area, and many homes are without power.
As the remnants of cyclone Oswald sank southwards into New South Wales, the Gold Coast area received more than a metre of rainfall in 24 hours, along with huge, damaging 10-metre high waves off shore in unusually high tides.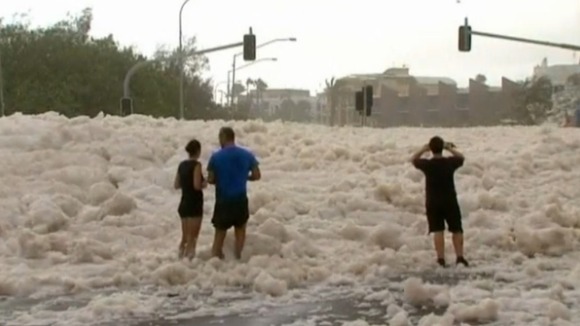 For more on the Australian floods, plus a video showing a Queensland town covered in foam following the storm see the ITV News website.