A couple from Staffordshire have won a landmark legal case against holiday operator Thomas Cook after their flight home from Tenerife was delayed for more than 22 hours.
Jeff and Joyce Halsall, from Rookery near Stoke-on-Trent, went on holiday for a week to the Canary island in October 2009.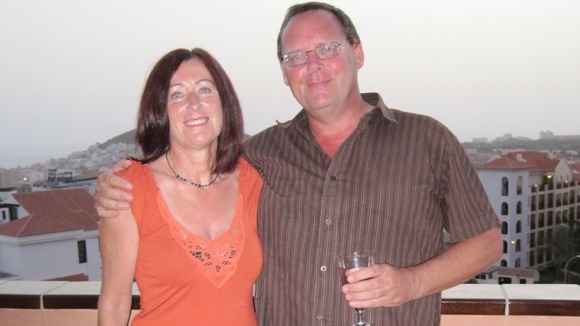 On their return home on 31st October, they arrived at the airport an hour and a half before the departure of 11:10pm, but by 2:30am engineers confirmed there was a mechanical fault with the plane.
All 200 passengers were put up in a hotel and given food and were asked to return the following afternoon. They were told the rescheduled flight would be ready to leave by 2:30pm.
But when they came back they faced a further 7 hours in delays and the plane didn't take off until after 9pm.
"It was very frustrating - it was very annoying.'

"When we got home we realised a 22 hour delay wasn't right really, it wasn't fair... so I wrote to Thomas Cook because I thought surely the airlines should have some responsibility for this"
– Jeff Halsall

Throughout this time Mr Halsall says he and the other passengers were not made aware of their consumer rights, which he discovered when he finally did get home to be against the law.

An airline has to offer a refund or compensation if the delay or cancellation is its fault, or within its control.

It can escape from paying compensation under 'extraordinary circumstances', such as strike action, or adverse weather conditions.

Thomas Cook said it could not be blamed for mechanical faults, but this has recently been overruled by a judge in Europe.
There was a law passed in 2004 which gave a responsibility for airlines to compensate passengers and to offer them a refund if they wanted to take it, now sadly none of that information was taken to us"
– Jeff Halsall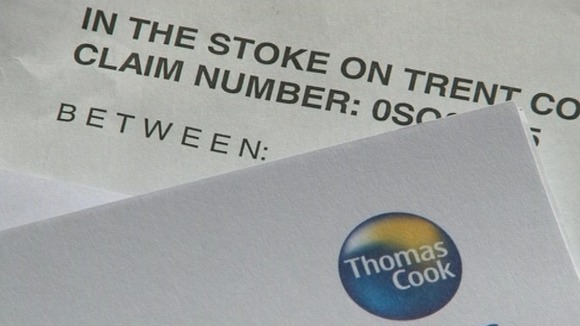 In a statement today Thomas Cook said: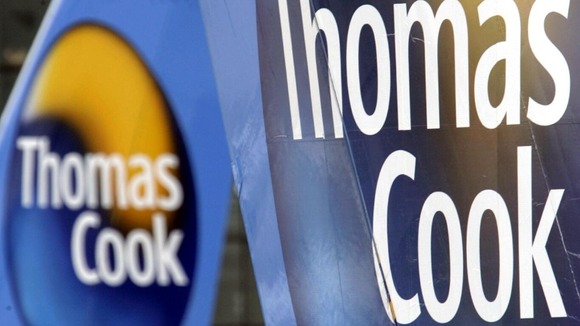 "Mr Halsall's award from the court was less than we offered him originally, but Mr Halsall chose to pursue a claim for additional compensation.

Upon considering the facts of Mr Halsall's individual complaint, we decided that an offer of compensation was the best way of dealing with the matter.

It is regrettable that we were unable to resolve it prior to the Court hearing.

Mr Halsall was awarded the sterling equivalent of €800 by the Court.

The original claim was on hold as a result of the legislation being referred back to the European Court of Justice in 2010"
– Thomas Cook spokesperson

Mr Halsall says Thomas cook repeatedly refused to offer any compensation, throughout 2009 - 2012, and that they only made an offer of compensation after he revived the court case in January 2013.

He says he decided to reject the offer and take the matter to Stoke County Court to prove his point.

He won the case on January 30th and it's believed to be the first time such a claim has been made against an airline in this country.

Experts and businesses believe this precedent case could now pave the way for more disgruntled passengers to claim for compensation if their flights are delayed.

Today budget airline Ryanair was ordered to pay compensation to passengers stranded after the 2010 volcanic ash cloud in Iceland.

Its CEO says all compensation costs will have to be passed on to customers.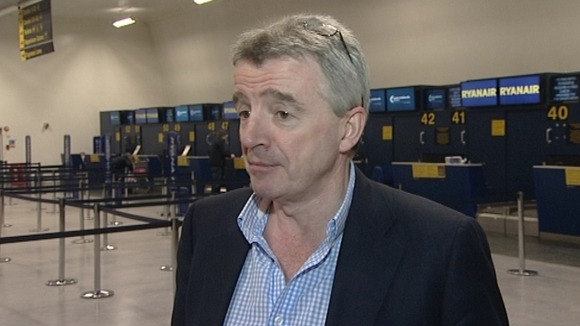 "It'll significantly increase air fares which is not the outcome passengers want we have to obey the law but I think that europe has recognised that the whole balance.
– Michael O'Leary, Ryanair CEO

Mr Halsall says he's surprised his small claims court win has got so much attention, and he hopes his case will ensure passengers who face delays in the future will get the compensation they deserve.