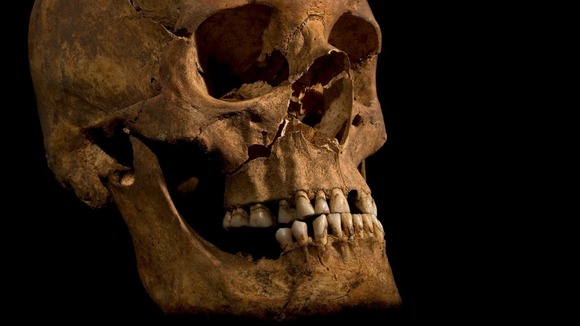 Could this be the head of England's last medieval king? This morning scientists leading the search for King Richard III in Leicester have released an image of what could be the monarch's skull.
It's the first time pictures of the skeleton – discovered in a car park in Leicester – have been made public. Later this morning, scientists at the University of Leicester will make a "major announcement" about the find. They have been examining DNA evidence in the hope of proving the remains are those of King Richard, who was buried in the city after his death at the Battle of Bosworth in 1485.
Dr Jo Appleby, Lecturer in Human Bioarchaeology in the University's School of Archaeology and Ancient History, led the exhumation of the remains in September 2012.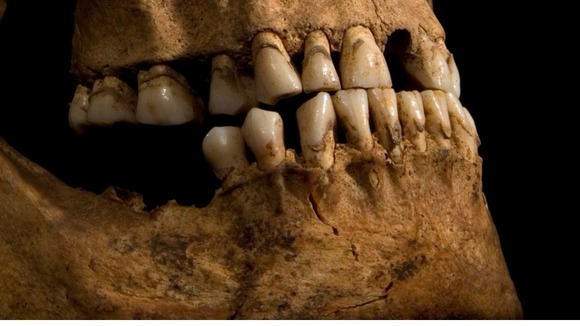 The skull was in good condition, although fragile, and was able to give us detailed information about this individual. It has been CT scanned at high resolution in order to allow us to investigate interesting features in as much detail as possible.

In order to determine whether this individual is Richard III we have built up a biological profile of its characteristics. We have also carefully examined the skeleton for traces of a violent death.
– Dr Jo Appleby, Lecturer in Human Bioarchaeology

For live updates throughout Monday on the historic announcement at the University of Leicester, follow this website and @ITVCentral on Twitter.