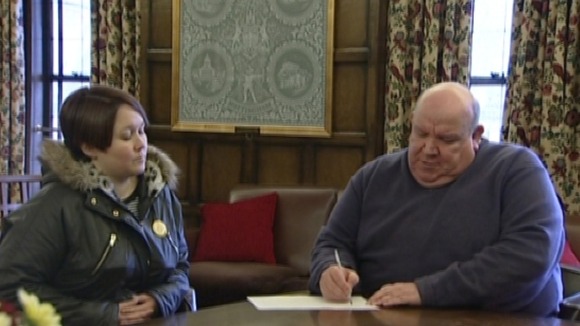 A Midlands council is drawing up a petition against the Government's so-called "bedroom tax", saying it will hit more than 6000 of its tenants. Nottingham City Council says the new rules on housing benefit which will penalise householders who have a spare bedroom are unfair. The changes come into force on April 1.
Today, people affected by the benefit cuts were due to tell their story to a meeting of the full council.
A house is not just a house - it's a home. If you're going to be losing £22 a week, and you're already on low income, it's just impossible to make ends meet. We're going to be petitioning the Government to change this.
– Cllr Dave Liversidge, Portfolio Holder for Adults, Housing and the Community Sector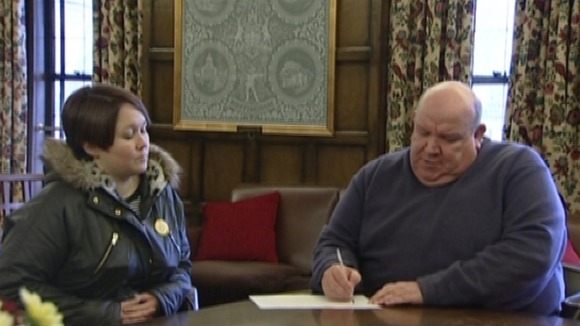 The "bedroom tax" will hit families, whose children have grown up and left home and foster carers who have extra rooms for children, but the biggest impact will be on the disabled. Single mother, Susan Henderson, from Canning Circus in Nottingham, has two sons under the age of ten, one of whom is autistic. At the moment they have their own bedrooms, but under the new rules children under the age of 16 will have to share a room.
Mrs Henderson said she is already on benefits and won't be able to afford to pay for the extra bedroom: "It will cause problems," she said. "My older boy will keep the younger one awake - it will be very hard on them."
It's not fair for people to continue to live in homes that are too large for their needs when in England alone there are around five million people on the social housing waiting list and over a quarter of a million tenants are living in overcrowded conditions. We are giving local authorities an extra £155m this year so that they can help their vulnerable tenants through the housing benefit reform and a further £30m a year will be targeted to disabled people with an adapted property and foster carers.
– A Department for Work and Pensions spokesman