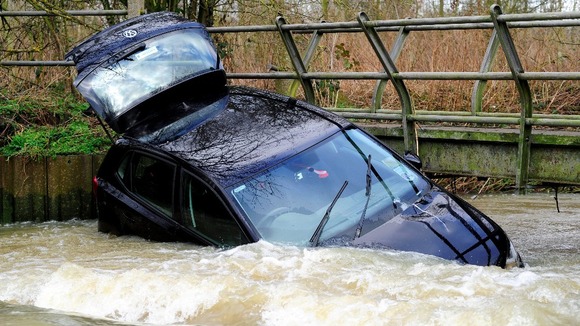 Valentine's Day nearly ended in tragedy for the Murphy family, from Churchover near Rugby. Mariel Murphy had her three children in the car as she tried to cross a ford near their remote rural home when the engine stalled and the car was swept down stream.
I was trying to stay calm for the children, but as the water came up to my elbows I was starting to panic inside
– Mariel Murphy

She couldn't open the car doors but two men on their way home from work managed to open the boot and pull her and the children to safety.
If they hadn't been there I don't know what would have happened, I can't thank them enough.
Husband Kevin was waiting at home with champagne, chocolates and Valentine's cards when he got a call to tell him what had happened.
I couldn't believe it. It just goes to show how one instant can change your life. I'm so grateful to the two men for saving my family. Now every day is Valentine's day.
– Kevin Murphy