Man apologises following 999 call over Champions League red card
A football fan who called 999 to report the referee's decision to send-off a player in last night's Champions League clash, has apologised.
The 18-year-old Manchester United supporter was watching the second-leg tie against Real Madrid from his home in a village near Bingham, when he felt that Nani's controversial sending-off for a high challenge was a crime, so subsequently called police.
The man later claiming to have been caught up in the excitement.
While this recent example may be amusing, it illustrates the sort of insincere calls we have to deal with on a daily basis in the Control Room.

There may be people out there in real trouble who need our help and they have to wait because we are tied up with calls like this one, reporting a referee from the television.

It's no joke. In this case, the man realised his bad judgement and apologised and we decided not to pursue it further. But we can and we do prosecute people for wasting police time and making false reports.
– Ted Antill, Chief Inspector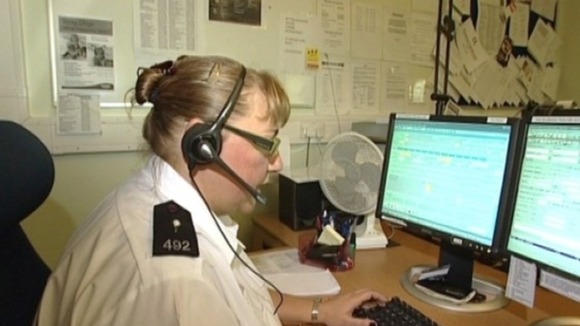 Around two per cent of all calls reported are considered hoax by Nottinghamshire Police, with 6,933 incidents in 2012.
At the beginning of February, West Midlands Police released three genuine calls, which they believe put lives at risk for being 'inappropriate'.
The recordings included a caller reporting problems getting served in McDonalds; somebody who'd forgotten their laptop password; and a man calling 999 to ask for the number for 101.
Police released these genuine calls to bring home the serious side of inappropriate calls.