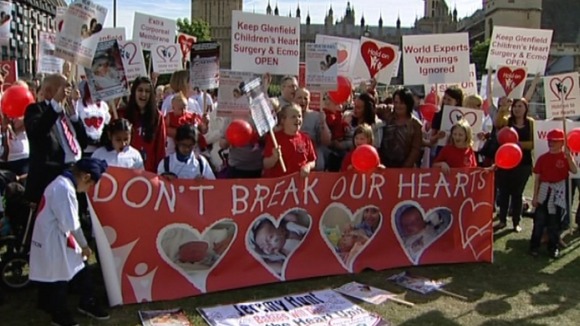 Campaigners fighting to keep children's heart surgery at Glenfield hospital in Leicester are celebrating a High Court ruling which they say strengthens their case.
A judge says the decision to concentrate care in just seven regional centres including Birmingham is "fundamentally flawed". It could mean the whole process has to start all over again.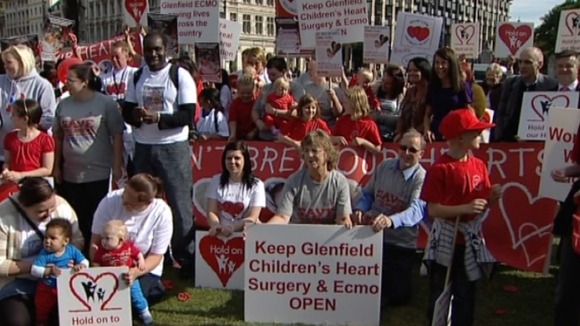 It is a campaign that has already stretched from Leicester to London. Parents worried that stopping children's heart operations at Glenfield and transferring the pioneering ECMO unit to Birmingham would add to their stress and trauma.
Today in the High Court fellow campaigners fighting to keep open a unit in Leeds won a court victory. A judge has determined that the process by which health bosses picked which units to keep and which to close was flawed.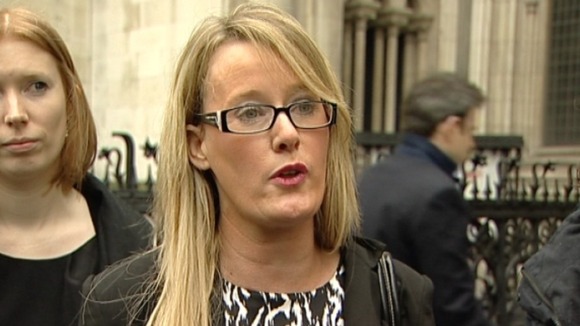 "I think at the end of the day it was the strength of feeling, it was the passion from our families that has made this happen. We could not have brought this case without the funding from families. At every turn we were knocked back but we knew that we were right and that we had a good case to answer to. That's why we are here today."
– Sharon Cheng, campaigner

But there is a way to go yet. More hurdles to cross, relief though at Glenfield.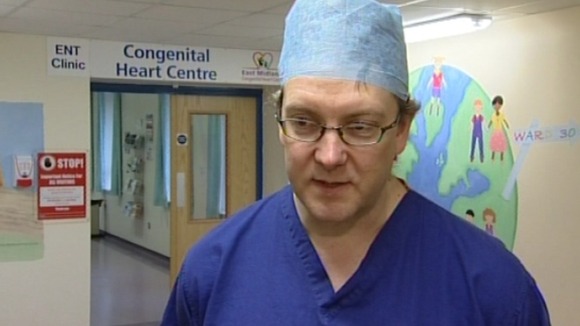 "I certainly think this ruling is a good thing. It highlights problems with the process and we welcome it."
– Giles Peak, consultant

Three-year-old Albert Tansey from Burbage in Leicestershire relies on Glenfield. His father welcomes today's court ruling.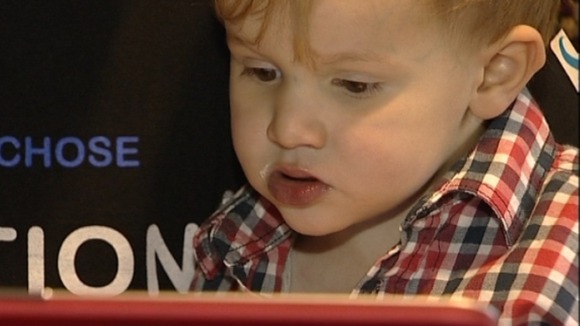 "I think it is really exciting that at last the people are being listened to. The end user that the people at the coalface are starting to have some say."
– Adam Tansey, Albert's father

The Review body says fewer larger centres will save more babies lives and that having to travel further distances can be accommodated.
"Even the longer travel times can be managed perfectly happily so long as there are good retrieval systems. That's why you take the expertise to the sick child to make sure that they can be transported safely. That's why the notion of having clinical netoworks that cover all these crucial issues and still deliver the high quality surgery in the larger centres is exactly the building block that we have been advocating."
– Prof Sir Roger Boyle, Specialist Advisor

The next stage in the process is at the end of March.