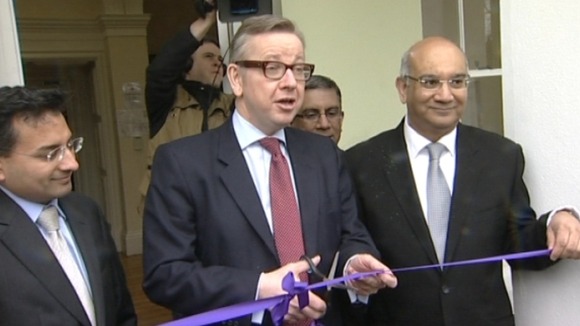 Michael Gove, the Education Secretary, was given a tour of the Krishna Avanti school, Leicester's first free school which follows a Hindu ethos.
There are 100 pupils at the school but there are plans to increase that number to 400.
That is something the government believes will go some way to tackling the issue of overcrowding in schools.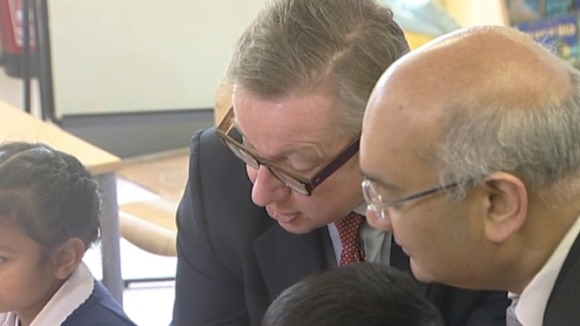 The National Audit Office released a report saying that tens of thousands of extra school places will be needed by next year to cope with the continuing surge in demand. Michael Gove believes that schools like this will help to address the problem.
This school will undoubtedly help, you've got parents that very keen to get their children in here, it's over-subscribed, that's a reflection of the quality of the school, but we also need to recognise that we need to pull ever lever and my view is that we should welcome anyone with good intention and a good track record who wants to contribute to increasing the number of school places in Leicester.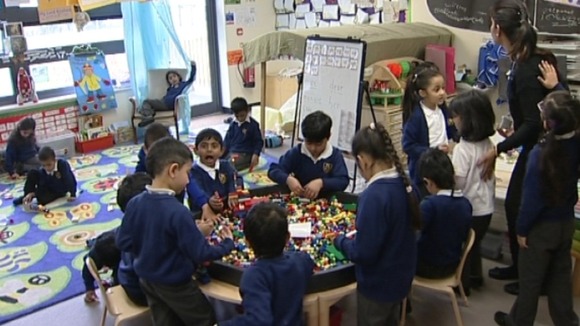 Free schools are inspected by OFSTED. Critics argue they are divisive.
We follow the early years curriculumn, the National Curriculum and within that we may introduce ideas that allows us to explore some of those, based on the principles of our ethos.
– Pradip Gajjar, School governor

Many of the youngsters are in Year one. Within five years, children up to the age of 11 will be taught here.

Mr Gove rejects claims from the Shadow Schools Minister that he is failing in his duty.

The Government insists more funding will secure places in schools.