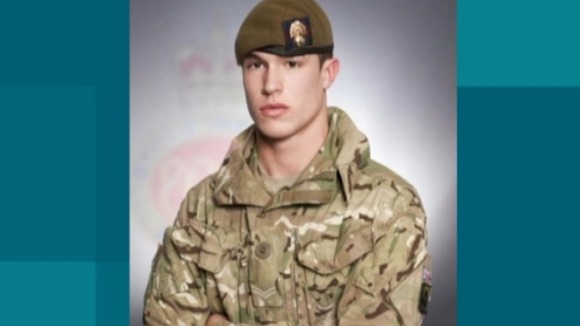 A soldier from Northamptonshire who died in Afghanistan while protecting the lives of his comrades is to be awarded the Victoria Cross.
Lance Corporal James Ashworth was 23. It is only the 11th time the Victoria Cross has been awarded to a British soldier since the Second World War.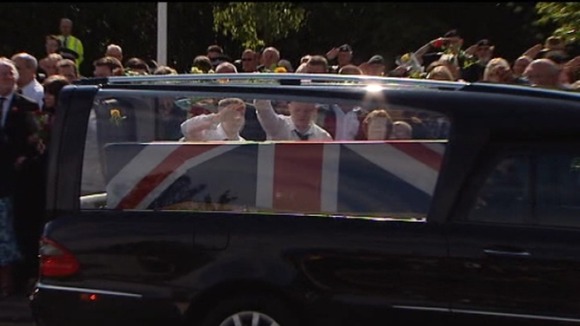 The people in his hometown of Corby honoured him with applause. His comrades with a volley of gunfire.
Now Lance Corporal James Ashworth is to receive the highest military honour the nation can bestow - the Victoria Cross.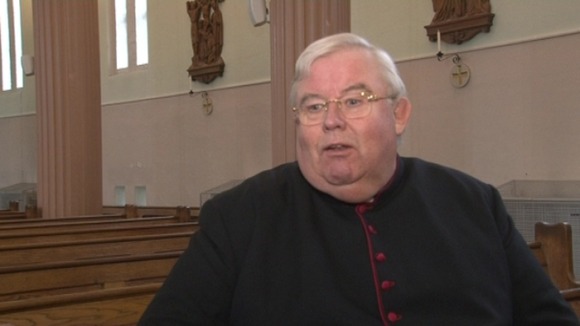 The priest who conducted his funeral says he gave his life to save others.
"On the day before the funeral, I was talking to some of his friends in the regiment and they don't say a lot about what they see or do over there, but one of them said, "He was very brave and he did some brave things before he died. And now we know it was something really really special."
– Priest, Michael Griffiths

Lance Corporal James Ashworth died on June 13th last year. He was serving in Helmand province with the 1st Battalion Grenadier Guards when his reconnaissance platoon came up against the Taliban. He is said to have led from the front, deliberately exposing himself to enemy fire while protecting his men, before being killed in a grenade blast.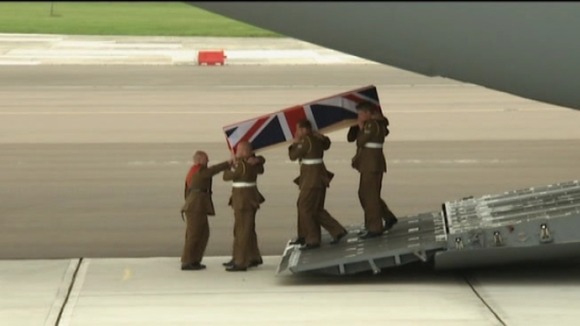 At the time of his death, Lance Corporal Ashworth's commanding officers saluted his "extraordinary courage" and his popularity within the platoon.
He had an infectious personality, always stood out from the crowd - a leader at work - and also in his spare time a leader in socialising with the other guys.
– Capt Ian Farrell Speaking in July 2012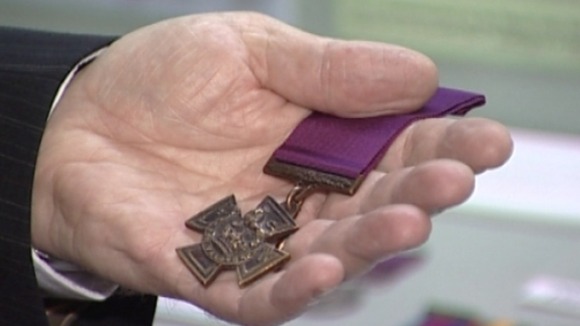 The awarding of the Victoria Cross is extremely rare. This is only the second from the war in Afghanistan. A Midlands MP and former army colonel says it's testimony to the bravery of British troops on the frontline.
"I'm extremely proud of yet another of our fighting infantrymen and our fighting Grenadier Guardsmen. Very sorry indeed for his parents and his girlfriend - I regret that obviously. But there we are - war is war, and in war, thank God that we've got people like Corporal Ashworth who are preapred to get out there, take on the odds, lead his men in a way which is absolutely superb, and clearly has been rewarded with the highest award for gallantry."
– Midlands MP and former Army Colonel, Patrick Mercer

There has as yet been no comment from Lance Corporal Ashworth's family in Corby. The Ministry of Defence is expected to make an official announcement about the award later this week.