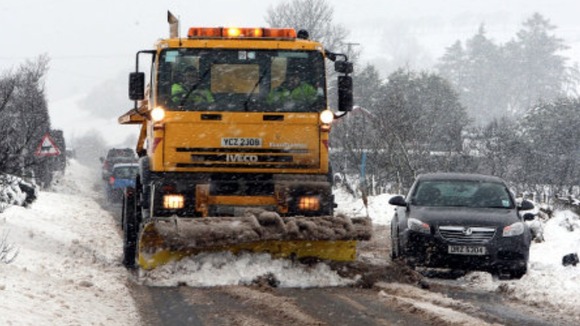 Road users in the Midlands are being advised to check the weather forecast and road conditions before travelling tomorrow and over the weekend as heavy rain is expected to turn to snow – bringing blizzard conditions in some areas.
The Highways Agency, which manages motorways and major A roads in England, has issued an amber alert for the Midlands, Eastern regions and North England.
Difficult driving conditions are being forecast as snow falls during the early hours of Friday morning, then spreading towards Manchester and further north by rush hour.
The combination of snow and strong winds will mean blizzard conditions, with roads first to bear the brunt tomorrow (Friday) morning.

After spreading across most of the northern parts of the Highways Agency network, it looks very likely the severe weather will then edge southwards again with the Midlands seeing more snow on Saturday and this spreading into East Anglia and even further into the south east during the weekend."
– Dean Snowden, Met Office forecaster for the Highways Agency

The Highways Agency has a 500-strong fleet of salt spreaders and snow ploughs to keep the motorways and major A roads as clear as possible. The fleet has been in operation throughout the winter and has already clocked up around 2,500,000 miles treating the network.

Counties affected:

EAST MIDLANDS REGION
Derbyshire - North Derbyshire badly affected throughout the next few days
Nottinghamshire Not really severe until late in the day
Lincolnshire - No issue until Friday evening
Leicestershire - Not really severe until late in the day
Northamptonshire - Not really severe until late in the day
WEST MIDLANDS REGION
Staffordshire - North Staffs throughout
Shropshire - Northern area throughout
West Midlands County - Likely before morning drive, particularly M5 side
Worcestershire - Possible in the north
Herefordshire - Rain with local flooding possible
Warwickshire - Mainly North Warwickshire near the A42/M42