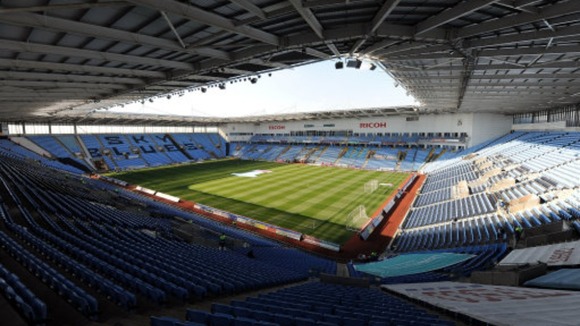 The Sky Blue Trust has reacted to reports of an impending takeover of Coventry City.
An article has appeared in this morning's Sunday Times concerning the possible takeover of CCFC by William Haskell IV. Among other things the story states that Mr Haskell is willing to"bring the Sky Blue Trust onto a restructured board by offering the supporters' body a 20% stake in their club."

As it stands, it is our understanding that Coventry City FC is not actually for sale and we believe it would be irresponsible to comment specifically on each and every name that emerges, however as the Trust has been specifically mentioned we feel in this case we should make a statement.

The Sky Blue Trust can state that they have had no contact with and have held no talks with Mr Haskell IV and can therefore not pass any direct comment on the validity of the article. Instead we'd like to reiterate our view that the future of Coventry City FC depends on supporters being properly involved in the ownership and running of the Club, and the Sky Blue Trust will continue to work with all parties to bring that about.

The fact that the Sky Blue Trust and the prospect of fan involvement in the ownership and governance of the club, is mentioned in such a well-respected publication as the Sunday Times, reflects the growing influence of the Sky Blue Trust and the very concept of fan ownership and this is very welcome.
– Sky Blues Trust statement