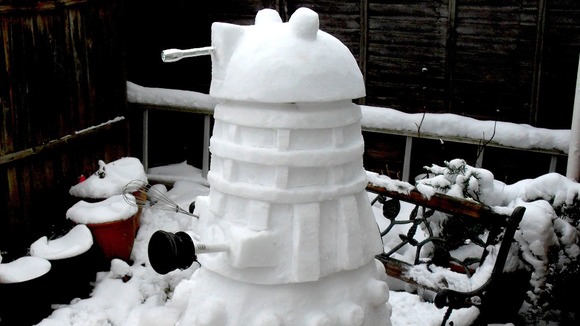 A man from Shropshire who suffers from Asperger syndrome is auctioning off a Dalek made of snow for the Autism West Midlands charity.
The Dr Who character is being sold on eBay by Doug Bayliss, who suffers from the autism spectrum disorder. He is hoping to raise money for charity and awareness of the condition.
Over the weekend I wanted to use my creative flare to do something fun and interesting.

I have always been a fan of Doctor Who and the Daleks so thought the recent snow fall would be a great opportunity to build one made of snow.

It is now on eBay as a 100 per cent charity auction. The winning bidder gains adoption rights to the Dalek for its time with us.
– Doug Bayliss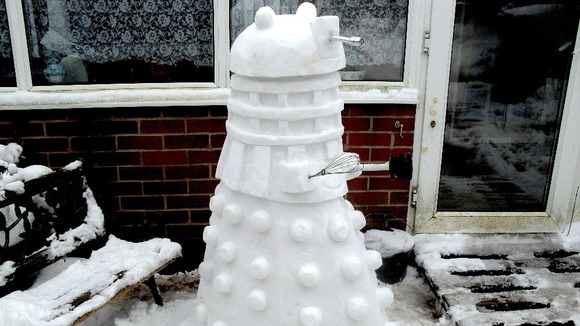 Doug, an artist from Telford, has named the Dalek 'Snow Flake'. His creation is described as 4ft 5in, white and two days old.
The winning bidder will receive daily image updates until the warmer spring weather 'exterminates' it altogether.