A group of students from the West Midlands who were stranded in Scotland for more than three days because of the extreme snow have described how they had to huddle together to keep warm.
The sixth formers from St Edmunds Catholic School and St Peter's Collegiate School, in Wolverhampton, became cut off when gales and blizzards hit the Isle of Arran in the western isles on Friday.
Thirty-four pupils were stuck, along with three other school groups staying at the same centre, as snow drifts created by gale forced winds cut off roads to the port at Brodick.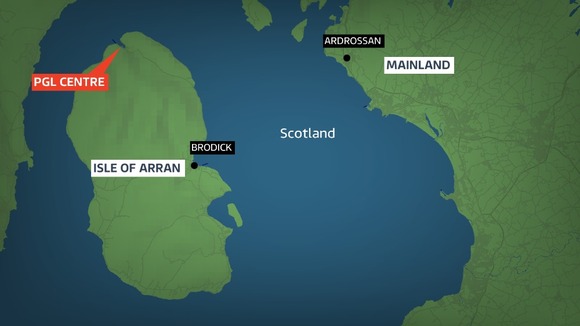 Ferries back to the mainland were cancelled until Monday 25th March, when the school groups were able to leave the island.
They were allowed to stay on at the PGL activity centre in Lochranza, on the north of the island, where they'd been all week as part of a geography field trip.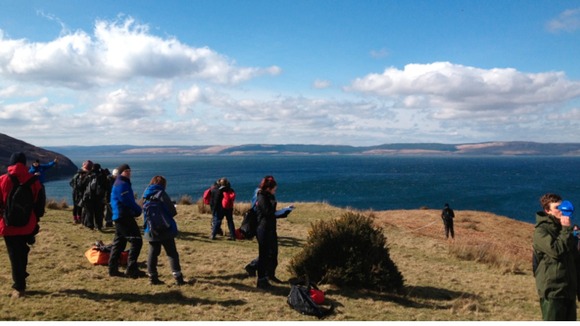 The two schools have run a joint trip to the Isle of Arran for more than 20 years, but teachers say they'd never seen conditions so bad.
Speaking to ITV News Central on Monday, the Principal of St Edmunds Collegiate School explained how he found out about the group's problem getting home.
Last year the students came back with sun tans but this time the weather turned. I had a phone call from my head of Geography on the Friday morning that the snow had started and that blizzards were taking place and it became evident by lunchtime that they weren't going to be able to get off the island as there weren't any ferries.
– ADRIAN RICHARDS, PRINCIPAL, ST PETER'S COLLEGIATE SCHOOL

Mark Benton, a Year 12 student from St Edmunds, said it's some of the worst weather he'd ever experienced.
The snow drift was huge there was I think 32ft of snow drift at one point, up lamp posts and up by the cliffs there was 8ft of snow where cars had just been abandoned because they couldn't get through.
– Mark Benton, Year 12, St Edmunds Catholic School

The students kept warm by huddling together in their dormitories, as they had no hot water, power or heating.

They were however catered for and spent much of the weekend indoors while the weather was bad.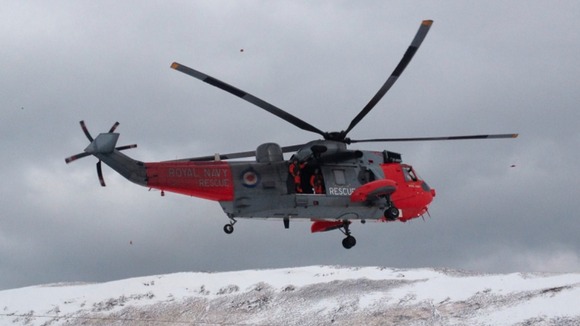 When conditions settled the group helped Royal Navy officers deliver food parcels dropped off by helicopter for residents on the island, and some of the students also cleared driveways of snow and ice.
We didn't realise how much the island would help us as well as us helping them so we just wanted to give something back.
– Claire Bate, Year 12, St Edmunds Catholic School

They were eventually picked up in a specially adapted Mountain Rescue vehicle designed for carrying large groups of people on Monday 25 March.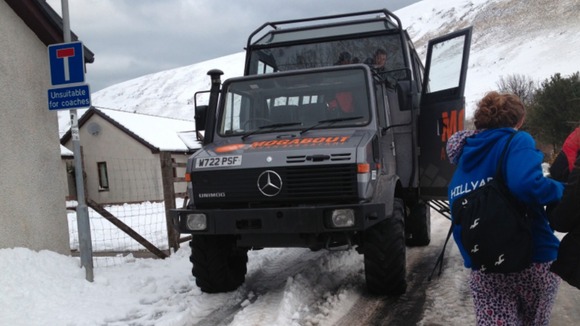 They were able to catch a ferry back to the UK mainland at 14:00, eventually arriving back at the two schools in Compton Park in Wolverhampton at 21:30 that night.
The Head Teacher at St Edmunds Catholic School told ITV News Central discussions would need to take place to decide if the trip will go ahead in the future.
It would be a shame if one particular year would spoil it [the trip], but we'll obviously have to take into account how the parents feel about it, and how the young people feel about it in making future decisions.
– Diedre Finucane, Head teacher, St Edmunds Catholic School

Among the things the students said they missed while stranded were, fish 'n' chips, their own beds, fast food and hot showers.

They also said it is a school trip they will never forget, where they learned a lot more about geography than they bargained for!