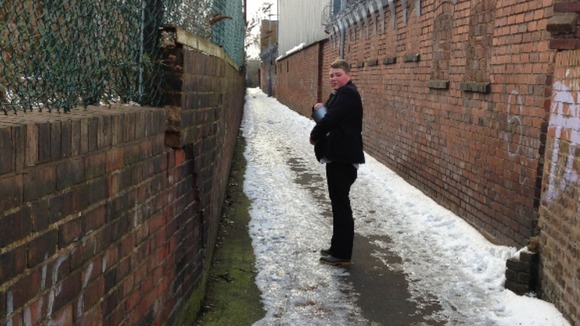 A 15-year-old boy is being called 'a local hero' after he took it upon himself to grit an icy path near his home in Cradley Heath.
Jordan Blakeway was walking down the path, on his way home from school, on Monday when he nearly slipped on the ice. After informing the council of the problem, he decided he could do it quicker.
"I thought it was a good deed.

It was quite bad, you could barely walk on it, I had to hold onto the wall."
– Irene Spicer, local resident

Local residents use the path regularly to reach the shopping centre and bus station but the cold weather had made the path impassable.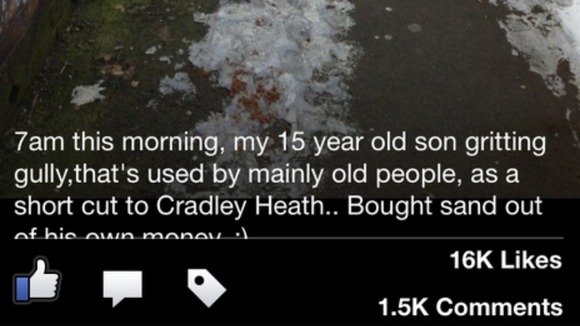 Jordan's mum, Lisa, sneakily took a picture of her son gritting the path and posted it on her Facebook page. She also posted it on the Sandwell Council Facebook page. Within a few hours it has received 16,000 likes.
Mary Blakeway, is Jordan's grandmother and says she is very proud of him.