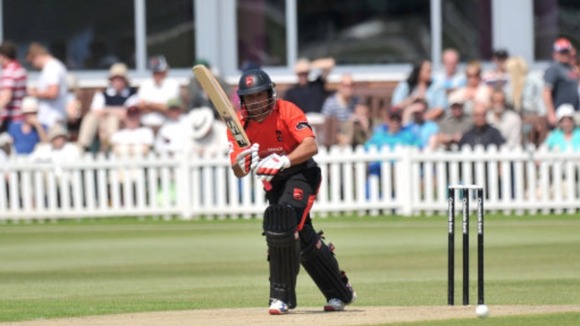 LAST SEASON:
7th (County Championship Division Two)
6th in Group A (Clydesdale Bank 40)
6th in North Group (Friends Life T20)
TRANSFERS:
IN: Niall O'Brien (Northamptonshire), Anthony Ireland, Robbie Williams (both Middlesex), Tom Wells, Ollie Freckingham, Angus Robson (all academy)
OUT: Wayne White (Lancashire), Will Jefferson (retired), Paul Dixey (retired), Robbie Joseph, Will Jones, Jacques du Toit, Nadeem Malik (all released)
OVERSEAS: Ramnaresh Sarwan, Joe Burns (May-August)
CAPTAIN:
Ramnaresh Sarwan/Josh Cobb
STAR PLAYER:
Ramnaresh Sarwan
YOUNG PLAYER TO WATCH:
Shiv Thakor
ODDS TO WIN:
20/1 (County Championship)
33/1 (Yorkshire Bank 40)
25/1 (Friends Life T20)
Once perennial limited overs contenders, Leicester have declined dramatically in the last couple of years and the chances of silverware this season remains remote.
They could be missing their best performers last year with leading wicket-taker Wayne White moving to Lancashire and star batsman Ramnaresh Sarwan on the radar of the West Indies once more. 36 year-old Matthew Hoggard looks a shadow of himself and there is a lack of top quality bowlers.
Leicestershire's strength will lie, once again, in their youth. Shiv Thakor was superb when thrust into the first team towards the end of the season and will be looking to build on his rich promise. Nathan Buck too has the potential to become a match-winner, and will have no shortage of opportunities as Leicestershire seek a functioning seam-bowling lineup.
Trophies may not be won this season, but Leicestershire will be hoping to build on their youngsters and form a solid nucleus which could help them in the coming years.