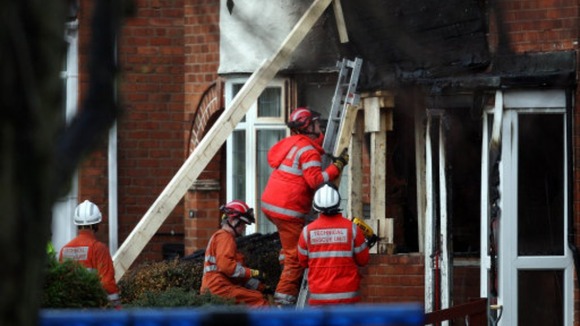 IN THE KITCHEN:
Fires in the kitchen account for 59% of accidental fires, according to West Midlands Fire Service
Take pans off the heat or turn the hobs down if you are called away from cooking.
Avoid cooking if drinking alcohol
Do not fill a chip pan or deep-fat fryer more then one third full of oil
If a pan catches fire never put water on it as it will create a fireball
Make sure fat and grease does not build up on cookers, flammable
Never put anything metal in the microwave or run it without anything inside
CANDLES:
Keep candles within your sight at all times
Never burn candles near anything flammable
Trim the wicks of candles to 1/4 inch before burning
Keep candles away from drafts, air conditioning vents and fans
Never burn a candle all the way to the end of the wick, put it out with a snuffer instead
IF YOU LIVE IN RENTED ACCOMMODATION - LANDLORD OBLIGATIONS:
People living in rented accommodation are seven times more likely to have a fire according to West Midlands Fire Service
Your landlord must meet certain safety obligations including ensuring gas and electric appliances are safe and working
Gas appliances must be checked by a registered fitter
Electrical appliances have the British Safety Standard sign
Your landlord must supply a carbon monoxide detector and test it regularly
WHEN USING CHIMNEY FIRES:
Smokeless fueled fires should be swept once a year to reduce soot build up
Coal fueled fires should be swept twice a year
Wood fires every three months
Oil fires once a year
Gas fires once a year
CARBON MONOXIDE:
A colourless, odourless, tasteless, poisonous gas, produced when carbon-based fuels do not burn properly. It is caused by gas appliances that have not been properly installed and maintained.
Symptoms:
Headaches
Dizziness
Nausea
Vomiting
Fatigue
Drowsiness
ELECTRICAL APPLIANCES:
Keep appliances clean and in good working order and always turn them off when not using (especially hair straighteners)
Never use electric heaters to dry clothes and never keep them near furniture
Make sure leads are not trailing over cookers
Never leave cables under carpets as they can wear down the leads
An overloading socket calculator can be found here