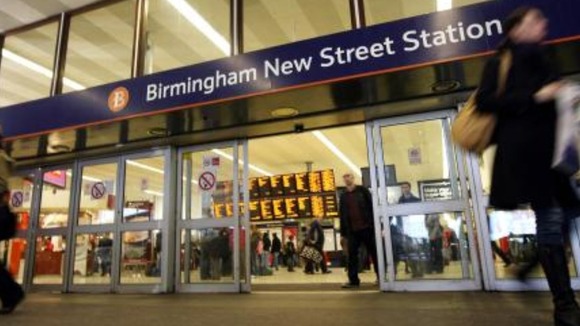 Major railway stations including Birmingham New Street are getting busier.
Nearly 5% more journeys were made to and from the 10 busiest train stations in 2011/12 compared with 2010/2011, according to statistics from the Office of Rail Regulation (ORR).
Improvements at Birmingham New Street station contributed to the rise, with over 25% more passengers passing through the station in 2011/12.
The railways are an undoubted success as shown by this increase in journey numbers, but this kind of success does mean we are faced with the challenge of providing extra capacity to tackle potential crowding at stations.
– Department for Transport spokesman

The busiest station in 2011/12 was Waterloo in London with more than 94 million passengers passing through.

Birmingham New Street is said to be the eighth busiest station with more than 31 million travellers.