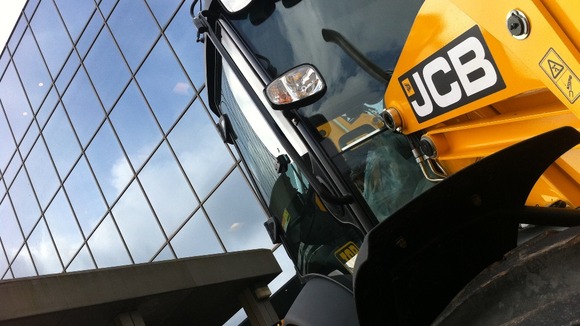 Midlands based JCB has announced record profits for 2012.
The company's earnings rose to £365 million making it the best year in the firm's 67 year history.
JCB's world headquarters are at Rocester in Staffordshire.
Chairman Sir Anthony Bamford said:
"In view of the continued fragility of the global economy, which has led to renewed slowdowns in emerging and developed markets, JCB's results in 2012 are extremely encouraging. They not only demonstrate the resilience of our business, but highlight the importance of continued investment in products, facilities and customer service."
– SIR ANTHONY BAMFORD, JCB CHAIRMAN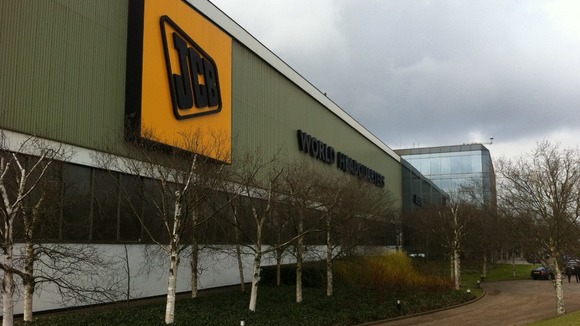 Today's financial announcement from JCB comes as a study is published highlighting the full extent of the firm's economic impact.
For every UK worker employed directly by JCB, a further three are employed in the country's supply chain.
Research consultancy Oxford Economics has concluded that JCB supports 24,000 jobs in the UK. It has 6,000 staff, and a further 18,000 are employed by firms which supply JCB.
The study also found that JCB:
Contributes more than £1.4 billion to GDP (Gross Domestic Product - the total value of the country's goods and services)
Spends £669 million on goods and services in the UK supply chain, £225 million (38%) of that is in the West Midlands, with £105m of the total spent in Staffordshire
Generates £545 million to the Exchequer in tax revenues
Accounts for 0.6% of all manufactured goods exported from the UK, worth £1.35 billion
"JCB's focus on manufacturing high value-added products in the UK and exporting to overseas markets makes a huge contribution to the economy. Our analysis shows how JCB's commitment to manufacturing in the UK makes a real difference in the lives of British people."
– SAM MOORE, DIRECTOR OF CONSULTING - OXFORD ECONOMICS