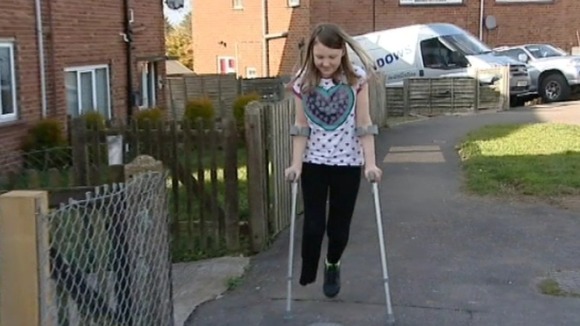 The family of an 11-year-old girl from Northamptonshire who lost a leg in a dog attack is raising £6,000 to buy her a prosthetic replacement.
Milly Hemely, from Long Buckby, had to have part of her right leg amputated when the family's Staffordshire bull terrier bit her.
Milly Hemely will have to spend the rest of her life without part of her leg.
She was getting ready for school in December last year when the family Staffordshire bull terrier attacked her. Her injuries were so bad her leg had to be amputated at the calf. The dog was destroyed.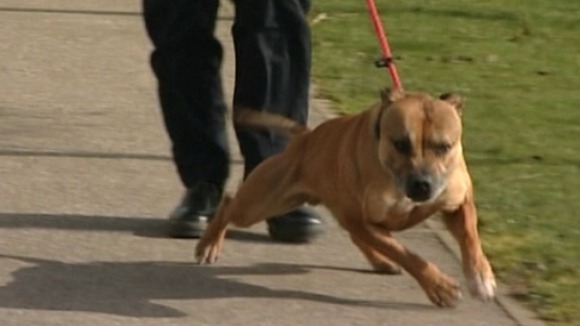 "When I got the phonecall I thought it was just maybe a child over exagerating, a dog has bit me and I am bleeding type thing but when I walked in I was speechless I couldn't speak I was numb just went completly numb, it's awful, awful to even think about it now."
– Paula Warren, Milly-Anne's Mum

But Milly was more concerned about an item of clothing she had borrowed from her mother.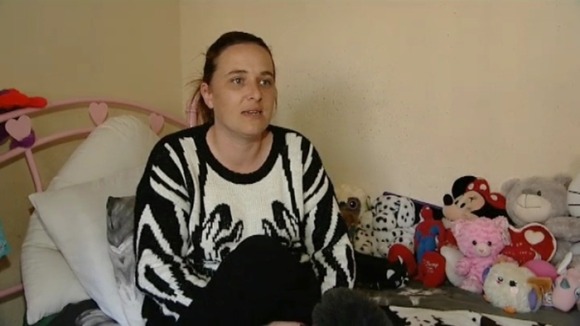 "She said I'm really sorry mummy, I've borrowed a pair of your leggings and he's ripped them, that's all she said. The only time she cried was in trauma when they cut her new jumper off, that's it. Through it all she has been amazing, there is no other word. She deserves the best of the best."
– Paula Warren, Milly-Anne's Mum

Four months on and her leg's healed so much she can now be fitted with a prosthetic leg.

She could have one on the NHS but Milly's got her heart set on a pink sparkly one and she says it would transform her life.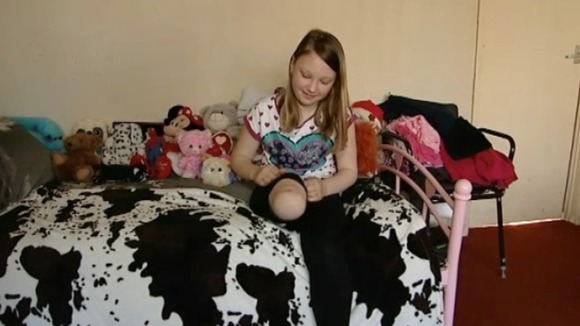 I can do football, I would love to play with my friends again, I would go out again, as my leg is all healed that will be soon you know .......I can dance again I definitely want to dance again.
– Milly-Anne

And her family want to make it happen in recognition of her bravery.