Villa boss plans to spoil Manchester United's party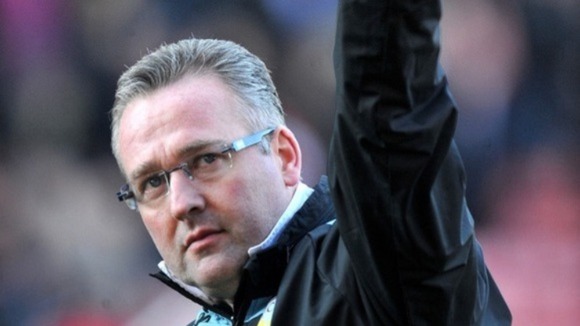 Aston Villa boss Paul Lambert says he hopes his side can scupper Manchester United's title celebrations tonight with a win at Old Trafford.
The Red Devils could lift the trophy this evening after rivals Manchester City lost to Tottenham yesterday.
At the other end of the table, Villa are fighting for Premier League survival in the relegation zone.
They have however had a recent run of form, taking 10 points from their last 5 games.
Paul Lambert said:
"We'll go and try and win, I've never deviated from that,"

"Any games that we've played in we've gone to try and win, but you also know that you've got to respect the opposition you're playing against. Manchester United are the best team in the country at the minute."
Lambert admits any party atmosphere at Old Trafford may actually benefit his side.
"In a round-about way it can,"... "Put it this way I don't want them to win it against us, because I want us to try and win ourselves.

"That's what we'll go and try and do. I've got no worries about going there. It's going to be a fantastic place to play football, against the champions-elect.

"If you don't enjoy going playing there, there's something wrong. "If you can't handle the pressure, you're not going to be a footballer. It's what you're having a career for.

"It's a game no one expects us to get anything from but we're certainly a goal threat."
– Paul Lambert, Aston Villa Manager