Shropshire Fire and Rescue Service says it needs more people to train up as retained firefighters.
There are 23 stations across the county, with all but four staffed entirely by on-call colleagues.
Retained firefighters are ready day and night to be sent to emergencies - but they also have day jobs.
The latest recruits have been being put through their paces at a training day at Telford Fire Station.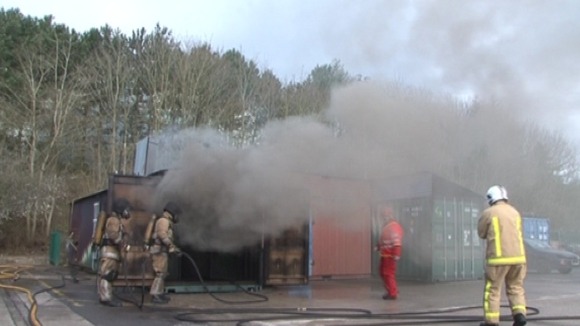 The trainees are eight weeks into a five month training programme, this being one of the first full scale days to put their theory training into practice.
One of the trainers described how important the fire simulations are to learn from.
"Training like this is vital for crews especially coming through the system like they have been doing. Real life scenarios is what it's all about really because as soon as they come out on the road you know that's what they're going to be expected of."
– Warwick Fletcher, Crew Manager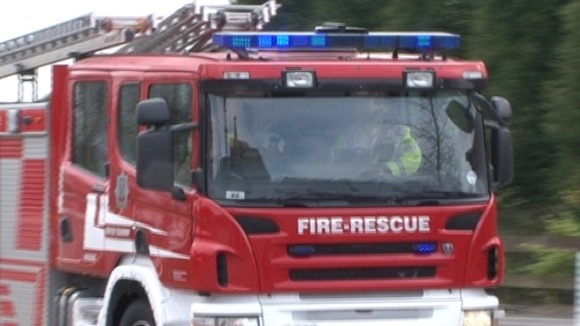 There are more than 300 retained firefighters employed by Shropshire Fire & Rescue, which it relies on to provide emergency cover across the county.
There needs to be crews trained to be on-call as it's such a large, sparsley populated area.
They can get paid anything between £5,000 and £11,000 per year, depending on how much cover they can work in and around their normal jobs.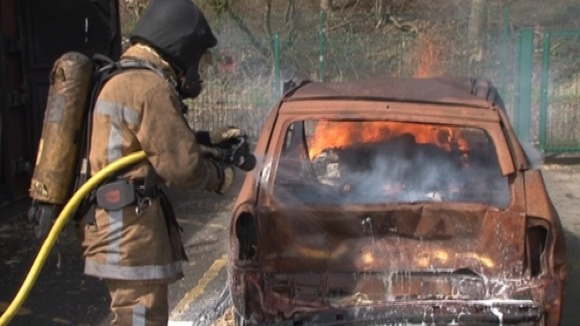 Retained firefighters must live and work within five minutes of their base station, so they can be kitted up and ready to deal with an emergency call-out 30 minutes after being alerted by pager.
Something which some of the new trainees find tough.
"It's hard as a family man in the social life, because you're located at one station you can't be more than five minutes away so you can't go out for the day you've got to stay within that community, you can book off but everything has to be planned from now on basically"
– Dave Pearson, electrician and trainee firefighter

But others say although they sometimes work more than 100 hours a week, there's a great buzz from being an on-call member of Shropshire Fire & Rescue's team.
"I run a web design business so and I live and work in Albrighton so I'm pretty much on 120, 140 hours a week. I live for the bleeper so as soon as the bleeper goes off four minutes down to the station, turn out, don't know what you're going to. So it's exciting, nervy at times but I enjoy it."
– Warwick Fletcher, Crew manager

But amid a culture of cuts in the Fire service nationwide, there is uncertainty on how much cover will be available in the future for large rural areas like Shropshire.

The Shropshire & Wrekin Fire Authority met today to discuss how it can make further budget cuts over the coming years.

It's looking at how to make annual savings of £1.6 million a year because of reduced funding from Central Government.

Ways to make savings being discussed include station closures, mergers with neighbouring brigades, and potential job losses.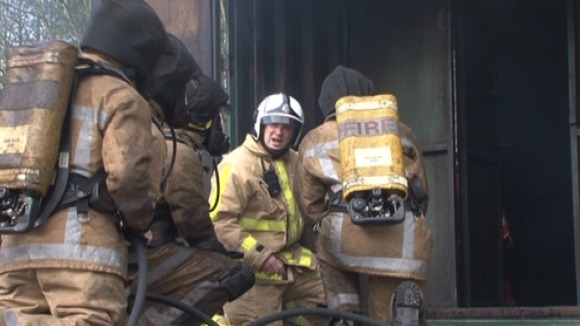 Matt Lamb, the Secretary of the Fire Brigades Union (FBU) in Shropshire, says it's important to get the balance of retained firefighters and full-time staff right.
It's very difficult to provide a front-line fire service for a county like Shropshire and the budgets that we have are under great pressure and what we have at the moment is the minimum level and you need a balance between whole time firefighters and retained duty system firefighters to provide cover for every eventuality"
– Matt Lamb, FBU

There are three and half thousand incidents across Shropshire every year, something the Fire service says would be impossible to handle, without its retained rescuers.