New dad Froch no soft touch
by Steve Clamp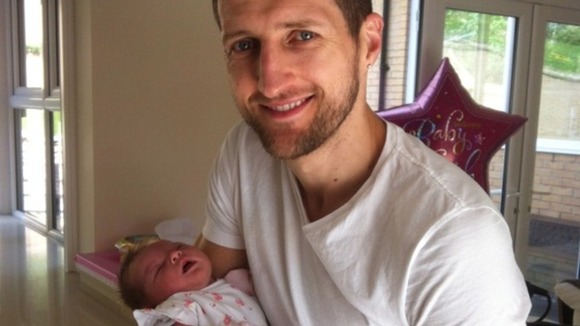 Super-Middleweight World Champion Carl Froch insists the arrival of his second child last Friday won't make him a lesser opponent when he defends his World title against Mikkel Kessler at the O2 Arena in London on May 25.
His Danish opponent is one of only two boxers ever to beat 'The Cobra' and had hinted that Carl's personal situation would cause the Nottingham star to take his eye off the fight, but Carl isn't in any doubt.
Speaking in his first interview since the birth Carl said:
I'm too professional, Rachael (Carl's fiancee Rachael Cordingley) was nearly due with our son Rocco the last time I fought Kessler, that was more of a worry. But having the baby now isn't going to make me soft, I'm just really proud and pleased she's here safe and well.

I can now concentrate on fighting. If Kessler thinks I'm gonna be a soft touch, not turning up 100% focused, he's going to get a big shock, because I'm looking forward to turning up and doing what I do best, doing the business.
– Carl Froch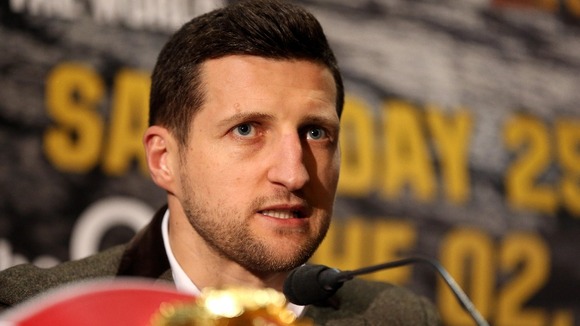 Carl also admitted that his training schedule meant he'd come close to missing the birth altogether.
Rachael was having contactions but I said, you'll be alright, as I didn't want to miss training, I had some important sparring to do, so I drove to Sheffield, did 14 rounds of sparring then got the call.

Luckily the M1 was clear, despite being a bank holiday weekend and i got to Nottingham City hospital at about 5:30pm. Natalia arrived at 7:00pm, so I was only there for an hour and half so I was pleased with that – not sure Rachael would say the same though! To be fair my mum was there helping and the hospital staff were fantastic.
– Carl Froch

Carl, who already has a son, Rocco, seemed as at ease rocking baby Natalia as he is at defeating world class fighters in the ring. The 35 year old from Nottingham expects his battle with Kessler to be 'epic', and says he is fit and strong enough to go the full distance if he needs to.