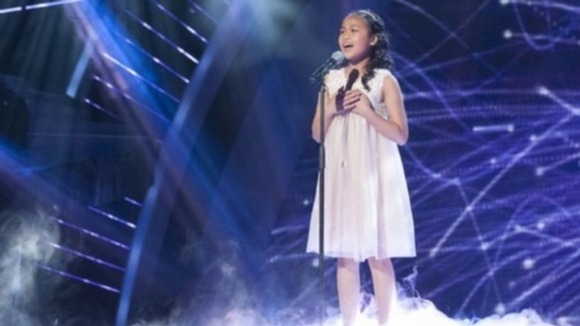 The headteacher of Britain's Got Talent sensation Arisxandra Libantino has revealed she's never had a singing lesson.
The 11-year-old from Nottingham is through to the final after stunning judges with her version of Whitney Houston's I Have Nothing.
Arisxandra is a Year 7 pupil at Trinity Catholic School in Aspley.
Headteacher Michael McKeever says staff and pupils are well aware of her talents as she recently sang a psalm in her local church for Pentecost.
Mr McKeever said she's a determined, hard-working girl with a lovely circle of friends.
The amazing thing is she's had no singing lessons. She didn't have a single lesson before she came to us, and I believe she's had an hour's coaching from the BGT team since she got through. Apart from all that, it's all natural.
– Arisxandra Libantino's headteacher Michael McKeever

Arisxandra's also got her neighbours in Aspley rooting for her. Jean Gill, who lives next door, says she often hears her and her mother Elma singing in the house.
I didn't believe it at first because she's just got an amazing voice. It's lovely. I hope she goes all the way.
– Arisxandra's neighbour Jean Gill