A four-year-old girl led a coronation procession through Brown Lees in Staffordshire
Although at the time I was only four, I remember being so excited when I was told that I was going to be 'the Queen'. The house seemed to be a hive of industry with my Mum and Aunty Glennie sewing crepe paper to make decorations. Hours were spent sticking sequins onto my crown and robe. The village was decorated with flags and bunting and it was a mass of red, white and blue. There was a lovely community spirit – everyone joined in the celebrations.
– Gillain Moreton, who became a Queen for the day in Brown Lees, Staffordshire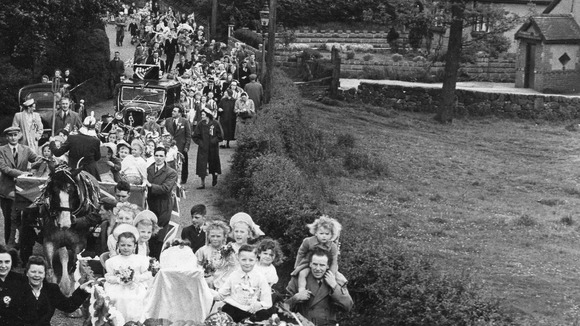 A fancy dress parade held in Staffordshire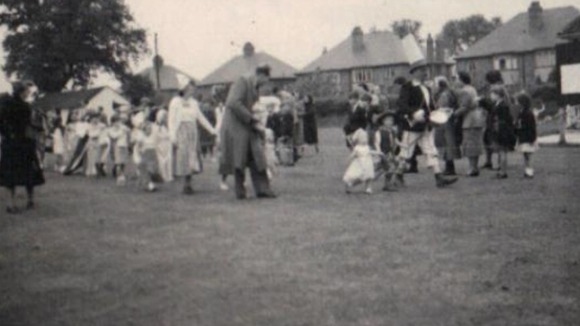 We held a fancy dress parade on the then Stafford Police Ground in Stafford. I can remember the day as if it was yesterday, the day was magic! Long she has reigned over us!
– Jenny Bloor

Paul Birch remembers the day by his sister's unusual hat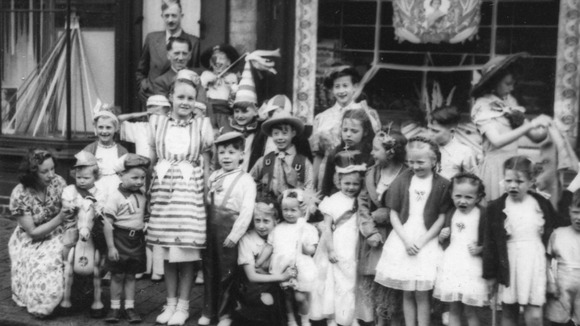 Sweets had just come off ration and my Mom dressed my Sister, Christine, in a chocolate box hat and toffee earrings and she won first prize in the fancy dress competition.
– Paul Birch, then of Birmingham

Donald Robinson was a Royal Policeman in London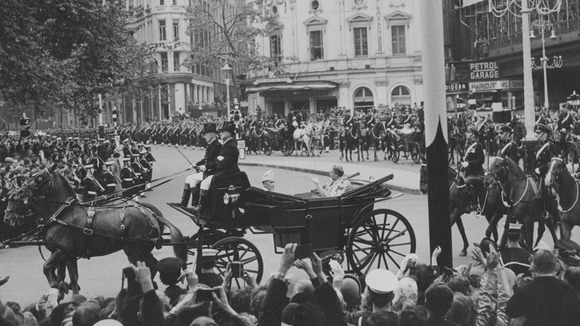 I am a Royal Military Policeman in this picture riding my horse, May, in the Coronation Procession in London, escorting Queen Salote Tupou of Tonga to Westminster Abbey. She was noted on the day for her cheery demeanour despite the rain.
– Donald Robinson of West Bridgford in Shropshire

Your images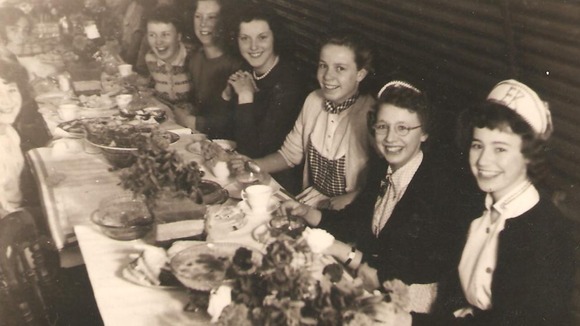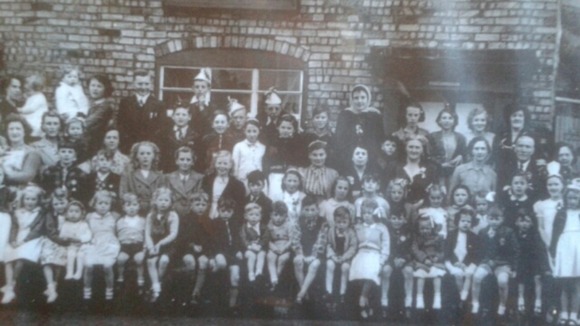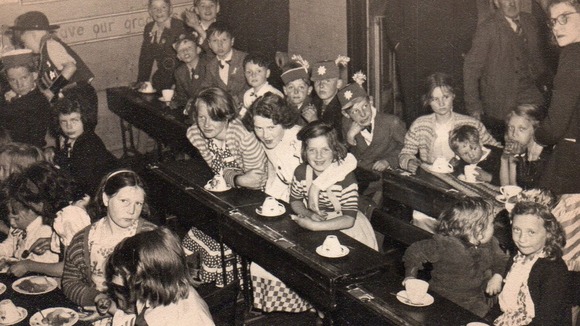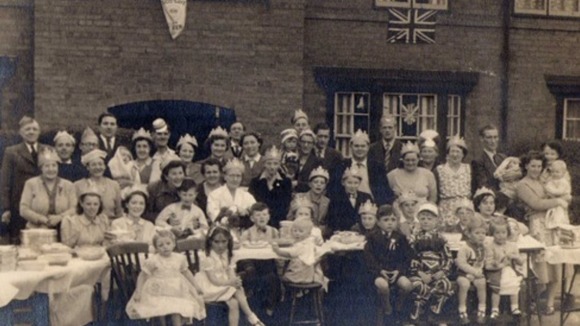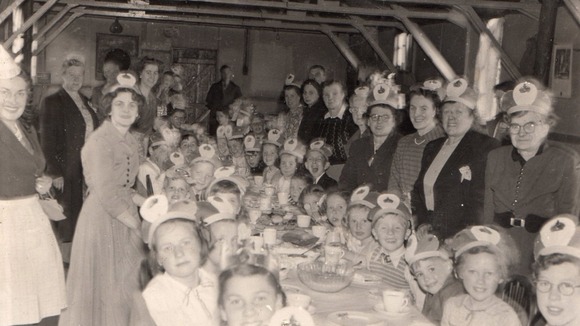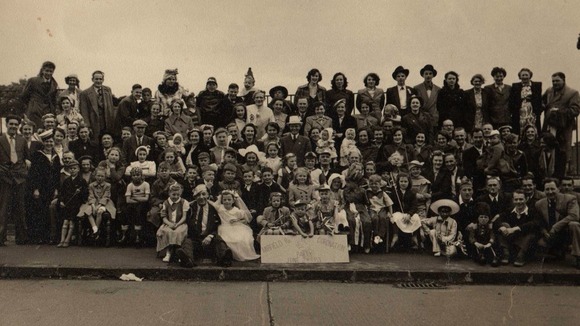 Your memories
I was the chosen queen and my cousin was Prince Philip, we were driven all around the barracks and along the main Alum Rock Road. We then came back and had a huge party and we all got gifts to commemorate the occasion. We had a wonderful day.
– Pauline Bagley from Birmingham
My sisters and I were so excited because we were attending a street party near our prefab home and we had been promised ice cream cake. The day was cold and wet and the cake never did appear. Mum was in labour in the bedroom at the time. We were taken to a neighbours house to all stand around a tiny TV to watch the ceremony and then we went back home to meet our new brother. The day that gave us a brilliant Queen and a brilliant brother.
– Maureen Wright from Coalville in Leicestershire
We were not lucky enough to own a television by 1953, although the head teacher at school had one, and invited the older children into her house to watch. We were so excited and our mother made sure we all looked lovely in our new dresses made by her especially for the occasion.
– Gwen Cooper of Swandlicote, Derbyshire