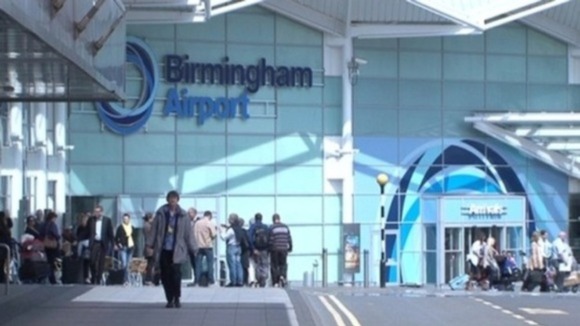 Birmingham Airport has today announced it wants to expand massively from 9 million passengers a year to 70 million passengers a year. To do it, it needs to hugely expand its operation and it's expected to announce later this morning that it wants to build a second runway.
It would be on land alongside the M42 to the east of the airport and will link up with the proposed HS2 line.
It is thought there would be half a million flights in and out of the airport.
Airport bosses say it will create more than a quarter of a million jobs.
The announcement is in response to the Airports Commission which is looking at how the UK can cope with increased demands for air traffic in the country. Expanding Heathrow or building a new London airport, dubbed Boris Island - are two options but now Birmingham Airport has checked into the fray.
It shelved the idea of a second runway in 2007, but it is now being actively considered again, triggered by the Airports Commission study and the proposed building of the HS2. The new runway and terminal would be integrated into an HS2 station along the M42 corridor - if the line is ever built.
The chief executive of the airport, Paul Kehoe said:
"Great cities like Birmingham deserve great airports. In twenty years' time British air travel will double and it is widely acknowledged that all the country's long-haul traffic cannot be routed through one airport in West London."
– Paul Kehoe CEO Birmingham Airport