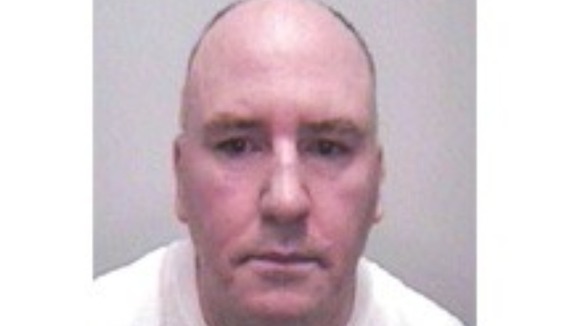 A man has been sentenced to 16 years in jail for a "vicious and frenzied" attack on a four-year-old boy. Steven Frogg, 52, of Frederick Street, Mansfield stabbed the boy five times on his head with a carving knife and twice on his back, fracturing his skull and slashing his neck to the bone in April 2012.
Frogg then dragged the screaming child down the stairs of his flat and kicked his lifeless body out into the street leaving him bleeding and helpless in the road. A neighbour, Gary Smith, saw the child lying face down on the ground in a pool of blood and called for help. He was commended in court for saving the child's life.
The boy had been visiting Frogg with his father after being invited to his home to play with his kittens. His father asked Frogg to watch the boy while he popped out for a loaf of bread. The court heard Frogg, who had been drinking heavily and was five times over the legal limit for driving, had no history of violence. He was found by police watching children's television in his flat wearing blood-stained clothes.
"Reports are inconclusive as to why you behaved as you did on Easter Monday (2012) and I suspect we will never know the truth. You consumed an amount of alcohol which would have fatal to anyone not in the habit of drinking. This lovely little boy suffered a ferocious and frenzied attack using two knifes because one of which broke such was the force you used. The affect on him has been devastating , he bares permanent scars but as you would expect he has been much more seriously psychologically damaged. "
– Judge Michael Stokes QC

Ten minutes after the incident, Frogg called the police to say he had been attacked and 'it' was still howling outside. The affects on the child have been devastating. He has visible scars, is now frightened of stairs, he sleepwalks and he suffers from nightmares.
"This was a frenzied and unthinkable attack on a very young child who thought he was safe in Frogg's care. Frogg not only inflicted a series of horrific injuries on the boy, but also left him for dead on the pavement right outside his flat. His blatant disregard for the welfare of the youngster is completely incomprehensible.Despite being found in his blood-stained flat, wearing blood-stained clothes, and with the weapon lying nearby, Frogg refused to comment in interview and has given no explanation for his disturbing actions - a further torment to his victim's family."
– Detective Sergeant Phil Sims, Nottinghamshire Police