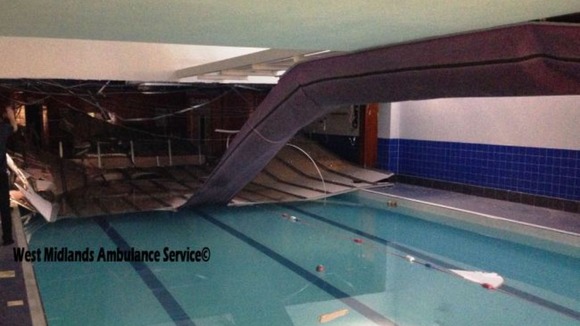 Four people escaped with minor injuries after a ceiling collapsed into a swimming pool at a gym in Birmingham. Paramedics were called to LA Fitness in Erdington at 10am on Sunday morning.
Three women and a man, all aged between 30 and 60, received emergency treatment at the scene by ambulance crews, including a patient who suffered a laceration to their head. After treatment, all four patients were discharged at the scene and did not require further treatment at hospital."
– John Hawker, West Midlands Ambulance Service

Paramedics said that considering the size of the piece of ceiling that collapsed, the swimmers were lucky not to have more serious injuries.