Robber writes letter of apology to his victims from behind bars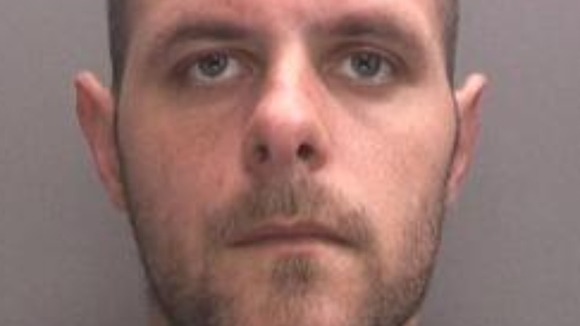 Thirty-year-old Richard Dawson from Druids Heath has written a letter of apology to his victims from behind bars.
Dawson did not have a criminal record until he stole a handbag and phone from a female on March 6 this year in Shirley.
He then went on a "robbery rush", taking jewellery and valuables from more than 20 people over a two-month period.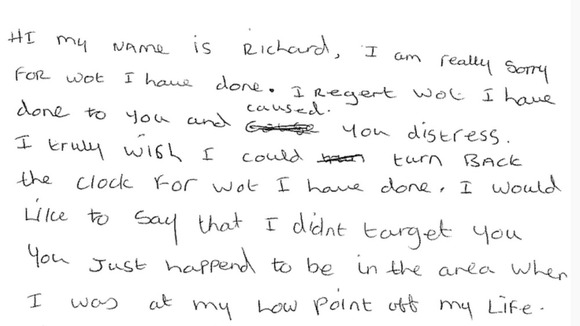 He was arrested by Solihull police and from his home address in Milton Close after he was seen stealing a gold chain from the neck of a woman outside Sainsbury's in Kings Heath's Maypole Lane.
Dawson was jailed for eight-and-a-half years on Monday, after admitting three counts of robbery, two attempted robberies and asking for a further 24 offences to be taken into consideration.
In his letter he said:
Hi my name is Richard… I'm really sorry for wot (sic) I have done to you and caused you distress. I truly wish I could turn back the clock… I didn't target you, you just happened to be in the area when I was at my low point of my life.

I don't expect you to forgive me but I would ask you understand I was desprat (sic – desperate) at the time. I am really sorry!!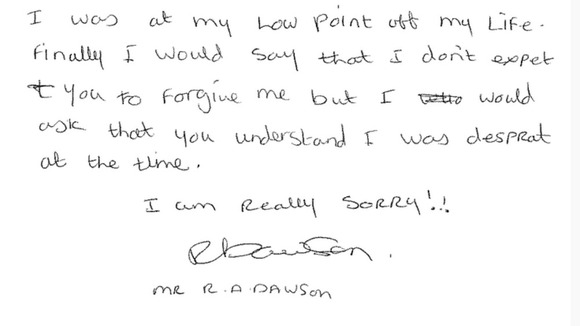 Investigating officer, Detective Constable Arron Cox from Solihull Police CID, said:
It's inexplicable he'd suddenly turn to a life of crime; he had no previous convictions and couldn't really explain why he'd started offending.

He's shown genuine remorse from the moment he was arrested… he was keen to put his thoughts down on paper and asked that his victims receive copies of the letter.

Dawson's robbery spree was random and spontaneous: it seems he struck whenever he saw a potentially vulnerable victim, often a lone female, walking with a valuable phone or jewellery on show.

Despite his remorse he's rightly been jailed for a long time. Hopefully he'll use that time to further reflect on the distress he caused his victims and take advantage of the support available to him to get his life back on track.