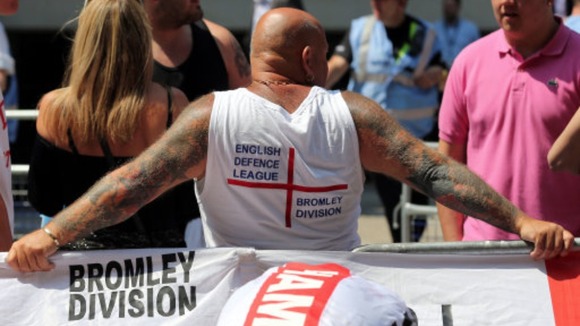 The English Defence League and Unite Against Fascism will be holding separate protests today in Birmingham.
More than 1,000 police officers from around the country are expected to be on duty during the demonstrations.
Supporters of the EDL are planning to stage a static protest in Centenary Square whilst those opposed to them will be doing the same in Chamberlain Square.
We are aware some communities, locations or individuals might feel vulnerable given the nature of the protests, as well as heightened tensions following the explosion in Tipton at the weekend. A large-scale, substantial and visible policing operation is in place across the whole of the West Midlands.

This will not end when all those involved in the protests go home on Saturday night - we will continue to work with communities and provide additional patrols across the city long after the protesters have left.
– Assistant Chief Constable Sharon Rowe, West Midlands Police
Birmingham is a city of many communities, nationalities and creeds - all living and working side by side by side. We are committed to maintaining a city that is safe and inclusive, free from discrimination and all forms of extremism.

People should go about their normal business and not allow the protest to undermine Birmingham's reputation as a city that champions tolerance, peace and understanding across all our neighbourhoods and communities.
– Councillor John Cotton, community cohesion lead for Birmingham City Council