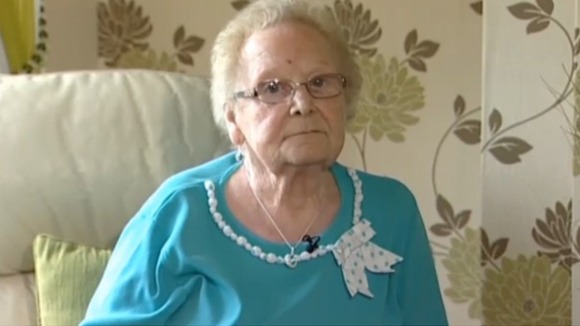 Eileen Rock was staying at the council-run Cherry Trees home in Nottingham - and it has emerged staff at the home had stroke awareness training just weeks before it happened.
Campaigns say with a stroke the quicker you act, the more of the person you save.
They talk of minutes - for Eileen Rock she waited hours for help, in a home surrounded by staff that were supposed to be caring for her.
She said:
I was just laying there waiting for someone to come in how long I was there for I don't know how long I was there for.
Five hours she waited before an ambulance was called at the Cherry Trees home.
It has left her unable to walk and made previous speech difficulties even worse.
She now lives with her daughter who was horrified to find an ambulance had not been called when she arrived at the home.
Anita Rock said:
Even if they were not sure at that point that she might have had a stroke she could've had a head injury she could've had a hip injury so to put her in a wheelchair and take her up to the lounge and sit her there you know she wasn't cared for at all not in an any way at all and they've got a responsibility when anything happens to my mum to let me know.
Anita complained about the incident - an investigation by the Local Government Ombudsman found that the home's manager and a deputy manager were aware of her mother's situation - but both thought the other had phoned an ambulance.
Elaine Yardley from Nottingham City Council said:
We've offered a full apology to her and her family we accept entirely that this should not have happened and we have made a payment to Mrs Rock and her family that is exactly as the ombudsman recommends.

We have taken a number of measures to make sure that the staff have the awareness and training and we've also fixed our processes to make sure that we do not have any further miscommunications that lead to this said episode occurring.
The report highlighted that staff at the home had recently received stroke awareness training, and that the home's neglect to call the ambulance compromised Eileen's dignity.
More importantly earlier action could've reduced the severity of her condition - and those who were caring for her should have known that speed was of the essence.