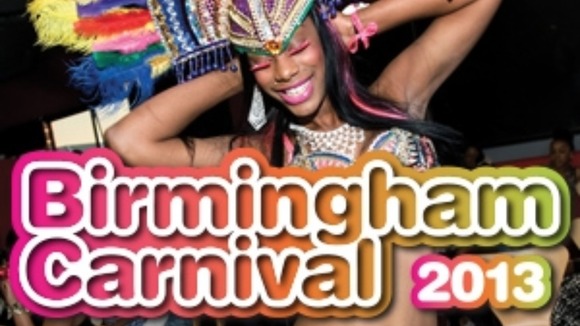 The biennial Birmingham Carnival takes place today at Handsworth Park with around 30,000 people expected to attend.
Two years ago Birmingham Carnival returned to its Handsworth Park home and it was so successful that it's being staged there again. This year's procession will have 14 floats and around 700 dancers in stunning costumes, with hundreds of costumes created by the legend of carnival costume designing, Professor Black. There will also be plenty of delicious Caribbean food and Caribbean music – let's hope the Caribbean sunshine continues too!
– Deputy Leader for Birmingham City Council, Cllr Ian Ward

The procession is usually led by the newly crowned Carnival Queen but this year she'll be joined by the Carnival's first ever King.

The parade starts at 1pm from Holyhead Road and will proceed along Soho Road, Rookery Road, Oxhill Road, Church Lane, Hamstead Road, Villa Road and Soho Road, leading into Handsworth Park via Grove Lane.

There will be a rolling road closure system in place on the day and the parade is estimated to arrive at Handsworth Park at around 4.30pm.

• An exclusion zone will be implemented on the day containing roads bordering Rookery Road, Oxhill Road/Church Lane, Hamstead Road, Villa Road, Soho Road from 9am and 11am until 8.30pm with Soho Road only being closed while the procession passes along to Handsworth Park.

• All households and businesses within the exclusion zone have been provided with red vehicle passes to gain entry to their roads and blue pass to park on Hinstock Road.

• Limited public parking will be available in Handsworth Park via Hamstead Road.

• Disabled car parking for blue badge holders will be via Hinstock Road.