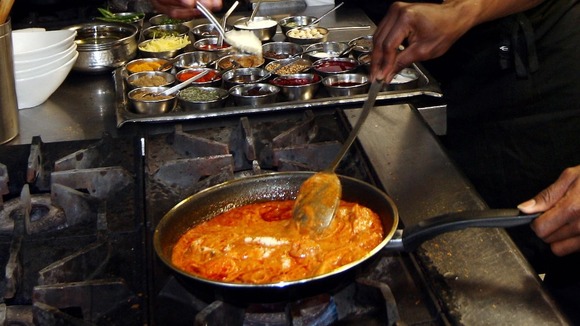 The Balti first appeared in Birmingham in the mid 1970s, the word 'balti' refers to the pot the meal is served in.
It is thought the name originates from the Urdu word 'balty', which means 'bucket'.
Coming from the city's Pakistani and Kashmiri communities, the Balti soon became established as a favourite, with Birmingham as the curry capital of the UK.
Birmingham's Balti Triangle has approximately 50 restaurants and takeaways, attracting thousands of customers each year.
Hundreds of staff are employed in Balti houses, with the trade creating a multi-million pound industry.
In a typical Balti house, chefs will get through 2000 kilos of onions and 300 kilos of chicken breast in a week.
Source: The Balti Triangle