Welsh wool was the trade to be in to carve out a serious fortune in the 1400s.
Shrewsbury's drapers were all placed to profit, between the world to the west, and the markets in London.
The guild of drapers built this hall in 1756, not long after they were granted a charter by Edward IV.
James Lawson, from the Shrewsbury Drapers' Company said:
Not only did they control the Welsh cloth trade going down to London as middle men, but they were the elite in the time, and they occupied a very significant part of the corporation and were often not until 1630s.

One of the bailiffs of the town was draper.
He said the building was a hidden gem because all the original documentation exists from 1756.
"We know exactly who put the roof on, we know where the stone came from and we know who built the frame of the house. And how much he was paid," he added.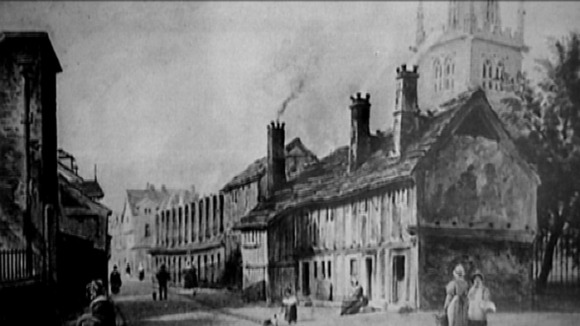 Nigel Hinton from the Company added:
The drapers did their trade, obviously in a market hall but this if you like was their leisure centre, their restaurant where they came back after a hard day's trading, they would come and dine, feast and have business meetings.
And in that sense, after half a millennium not much has changed, the Drapers' hall is now a restaurant, it pays for the building's upkeep and feeds the company's core business, not fleeces but philanthropy.
"For elderly and vulnerable people with a connection to Shrewsbury and Shropshire we have currently three separate arms houses" Jan Boyd from the company said, "and we provide warden assisted accommodation for people who are able to look after themselves.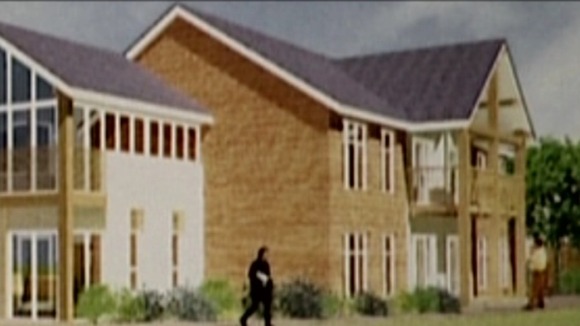 "We did have arms houses even way back, from 1444 we've had them."
People now board buses where those first arms houses once stood, but the drapers have big plans, they hope to start work on new properties before the year is out.
Click here to find out more about heritage open days in the Midlands.